Blue Grosbeak (Passerina caerulea)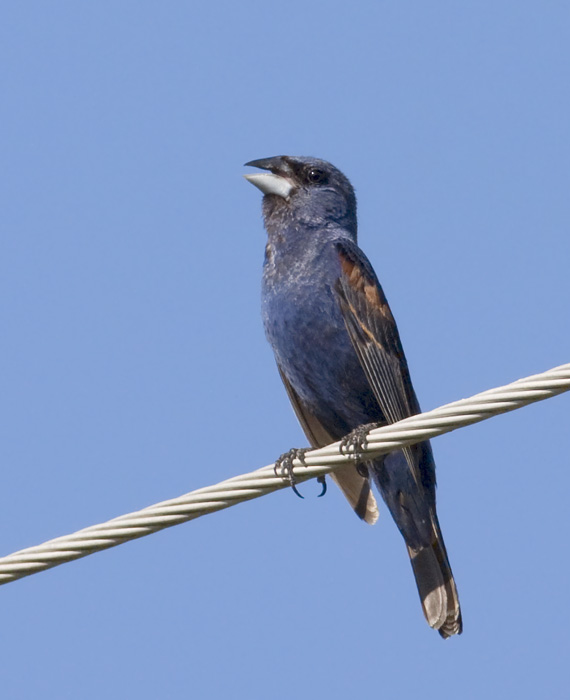 Above: A male Blue Grosbeak sings from a perch above his favorite field in Wicomico Co., Maryland (7/20/2008).
Below two: A pair of Blue Grosbeaks near Mathias Point, Charles Co., Maryland (6/18/2006).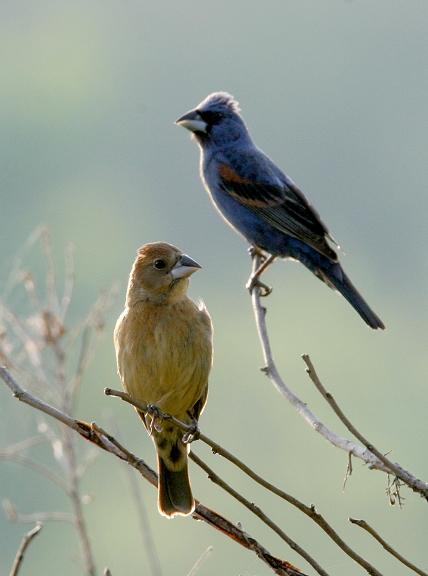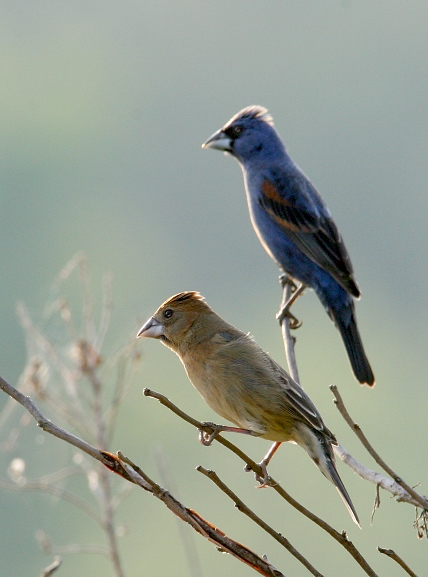 Below: A female Blue Grosbeak at Swan Creek in Anne Arundel Co., Maryland (5/24/2007).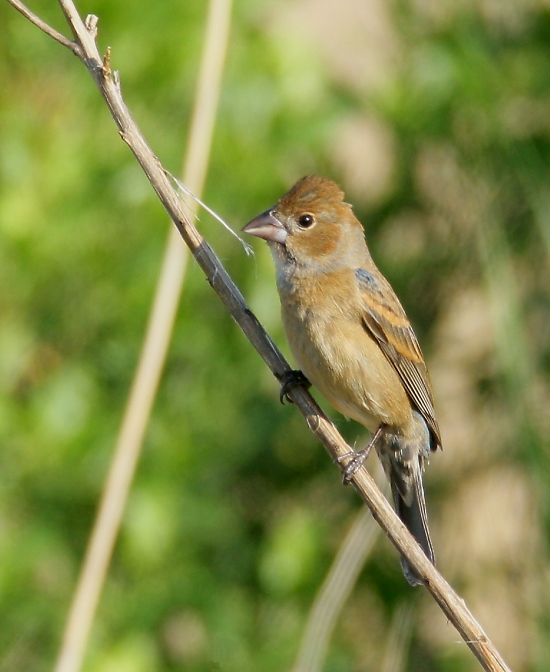 Below: One of four lingering Blue Grosbeaks in a field in Somerset Co., Maryland (10/10/10).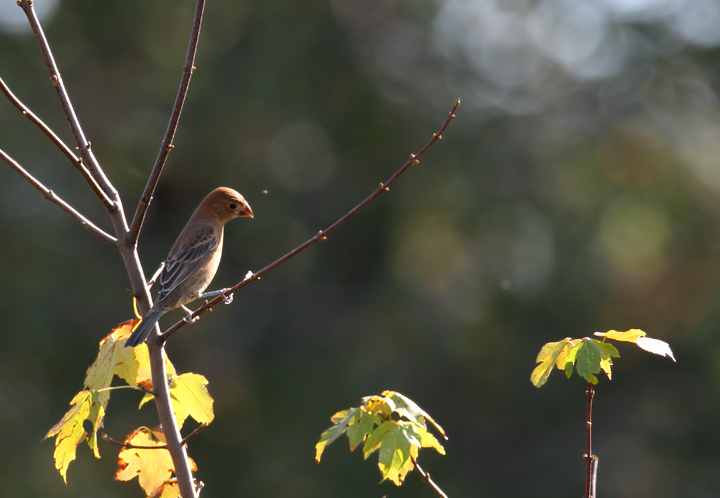 Below: A nice comparison of Indigo Bunting vs. Blue Grosbeak. The Indigo Bunting is flanked by Blue Grosbeaks at Fort Smallwood, Maryland (9/11/2011).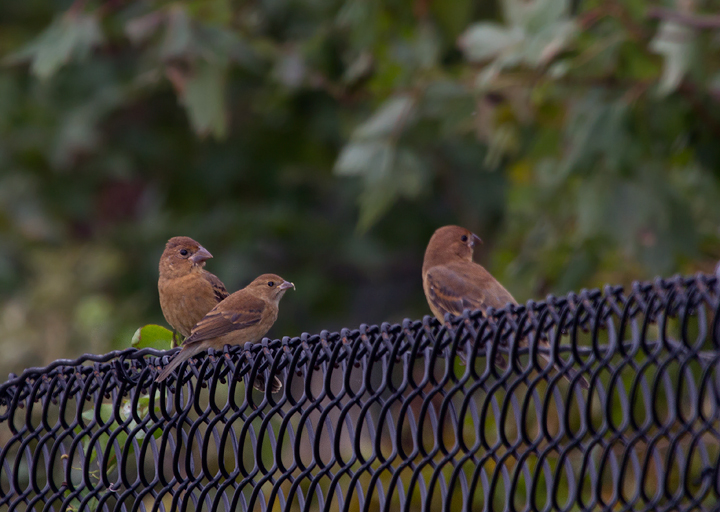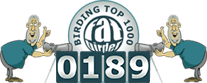 All photos 2001-2020 © www.billhubick.com