Blue Jay (Cyanocitta cristata)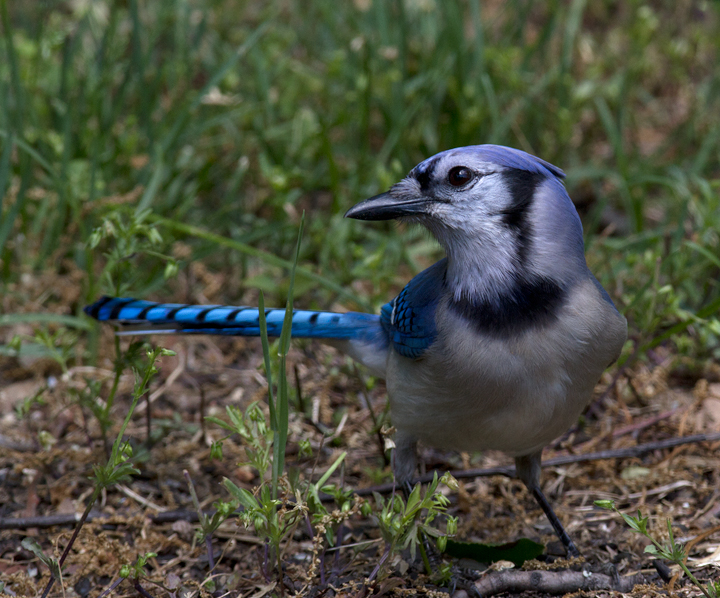 Above and below: A Blue Jay poses for portraits in our Pasadena, Maryland yard (4/27/2012).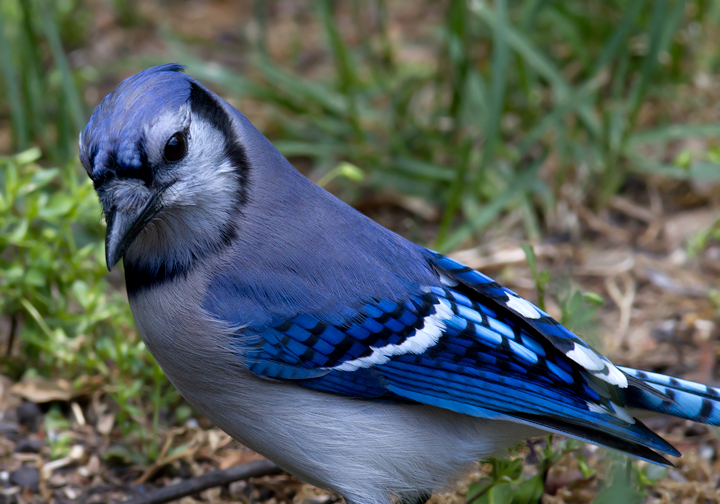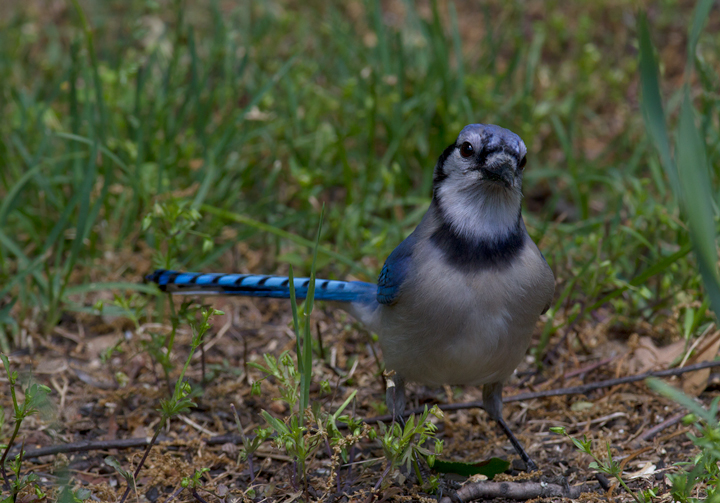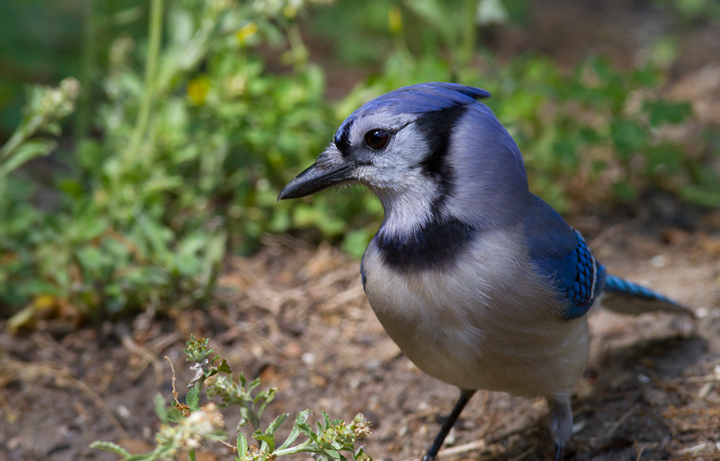 Above: A Blue Jay posing in my yard near Fort Smallwood, Maryland (5/16/2007).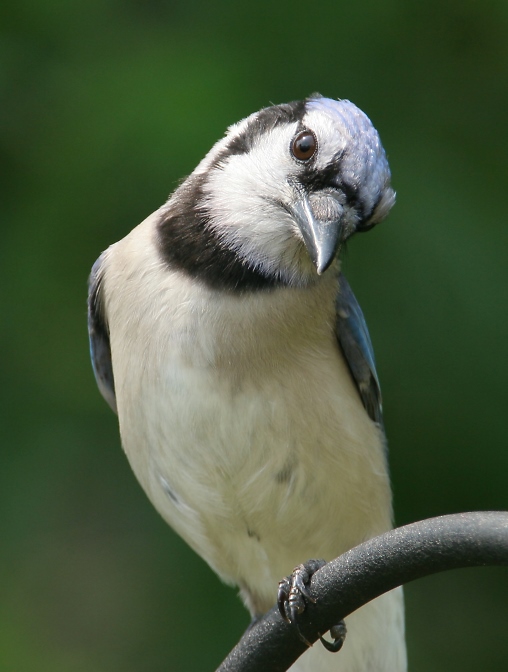 Below four: Adult Blue Jays in Cass Co., Indiana (12/27/2006).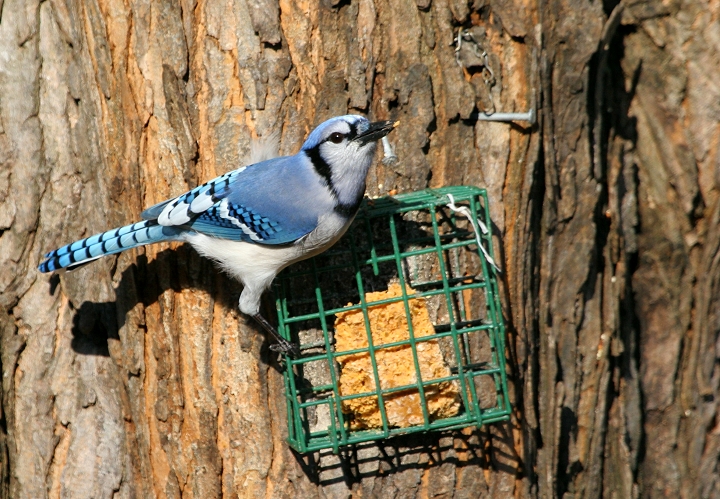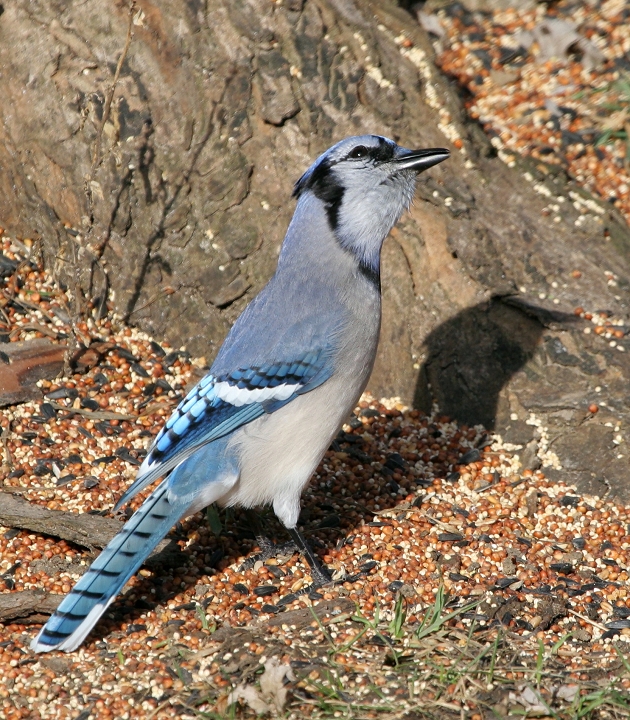 Below: Filling its crop with sunflower seeds.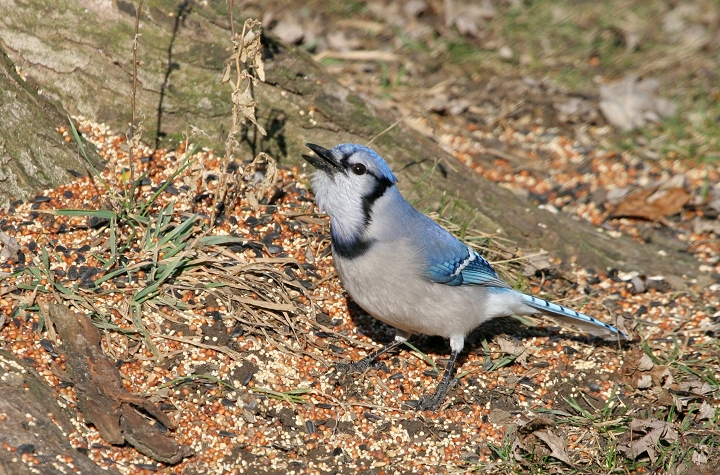 Below two: Several of the hundreds of migrant Blue Jays streaming past Turkey Point, Cecil Co., Maryland (9/23/2007). Note the white trailing edge on the secondaries.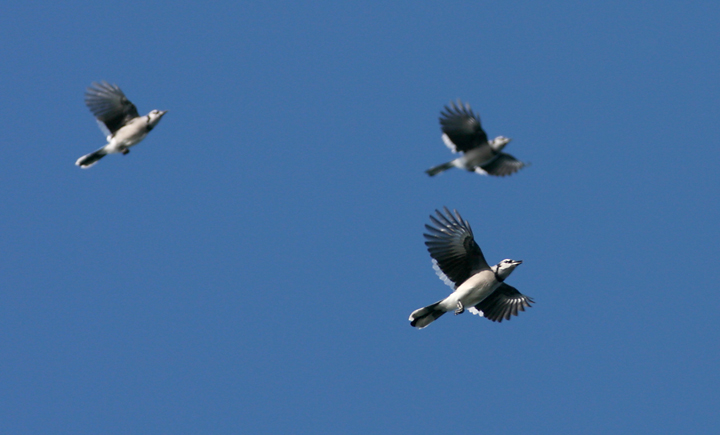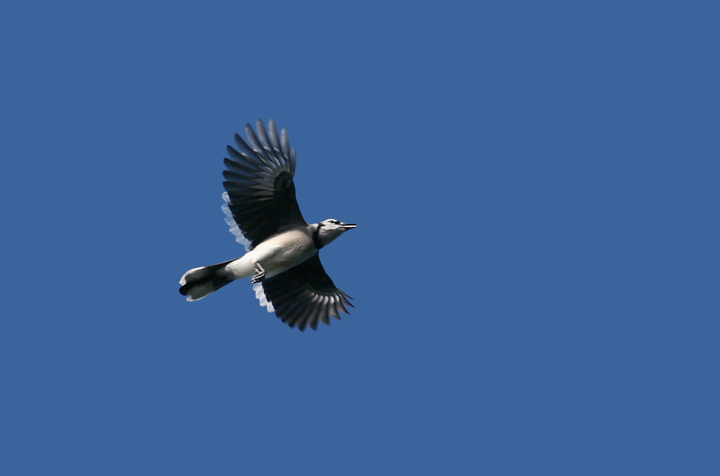 Below: A Blue Jay in our yard in Anne Arundel Co., Maryland (7/8/2007).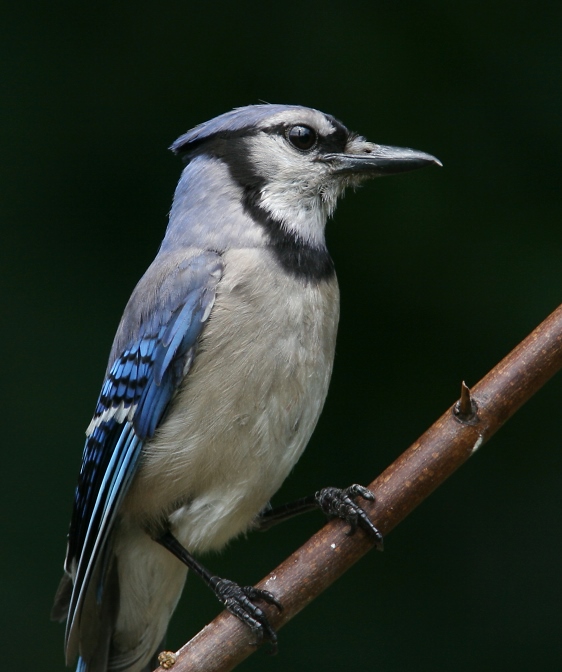 Below: A Blue Jay at dawn in Pickering Creek, Talbot Co., Maryland (12/3/2005)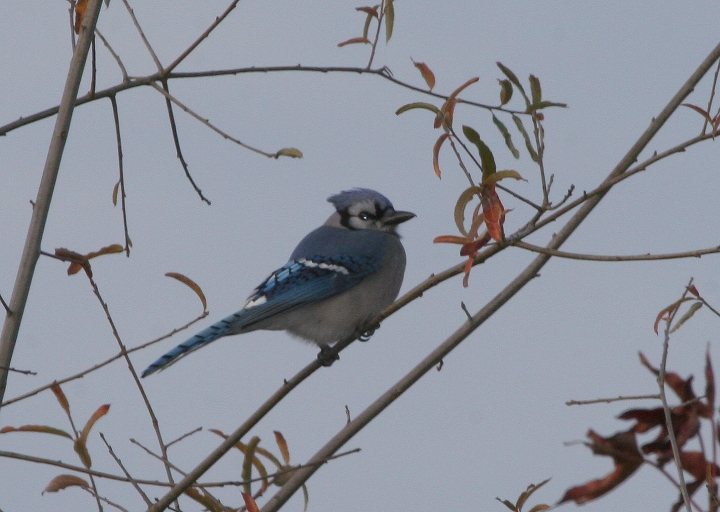 Below: Photographed in the western part of Adirondack Park, New York (8/24/2005).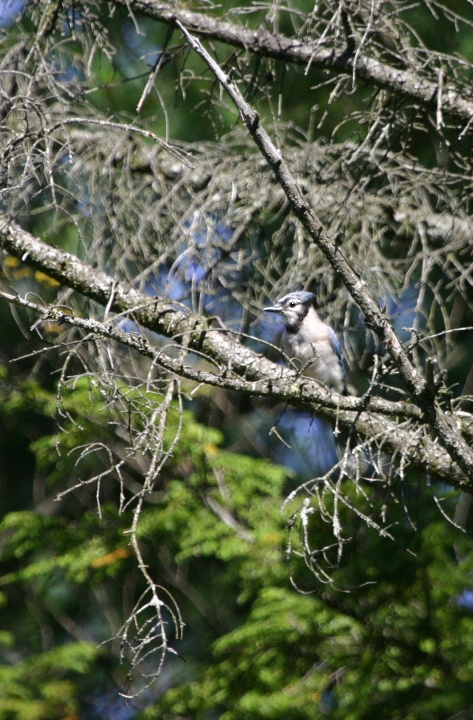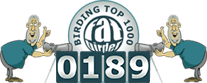 All photos 2001-2021 © www.billhubick.com