Cave Swallow (Petrochelidon fulva)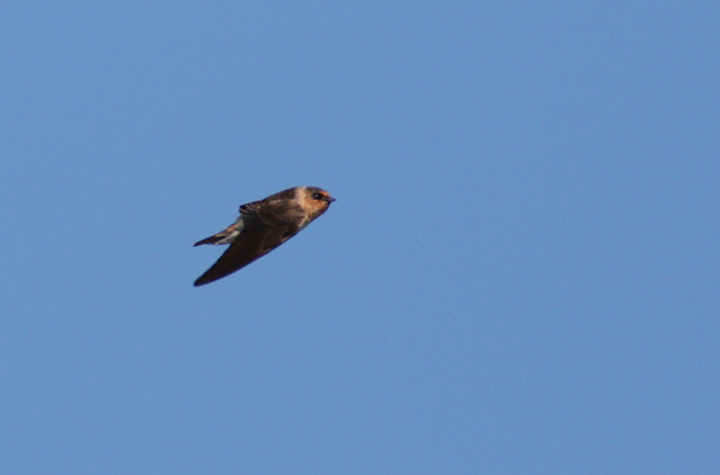 Above and below seven: The Rarity Roundup team comes through - Cave Swallows in Worcester Co., Maryland (11/11/2007). The first four images show the first individual, which was found at the Rum Pointe golf course, Worcester Co., Maryland (11/11/2007).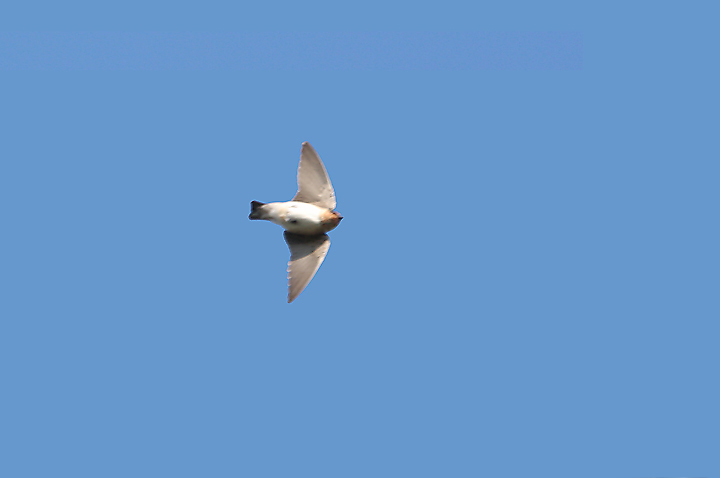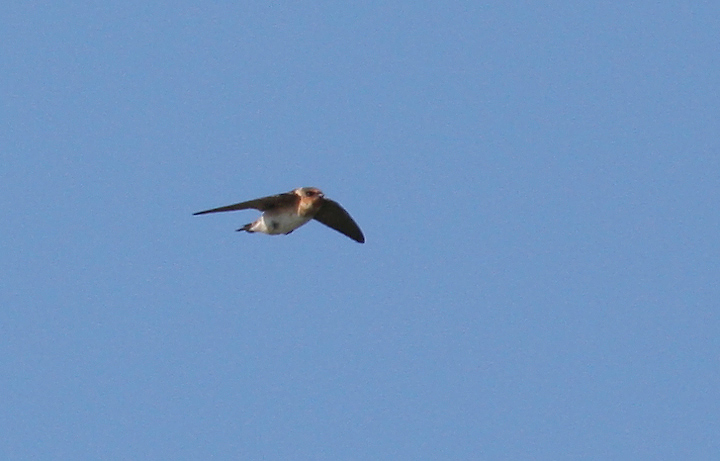 Below: The following images show another Cave Swallow photographed from the parking lot northwest of the bridge to Assateague Island (~11:40 a.m.). There were at least two, but possibly up to four, individuals present.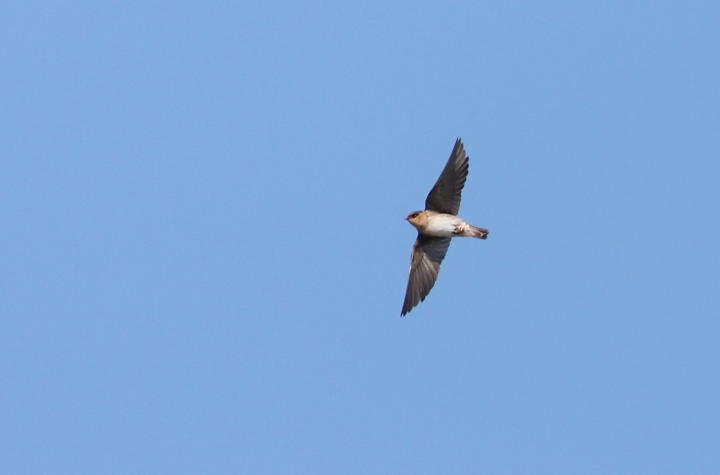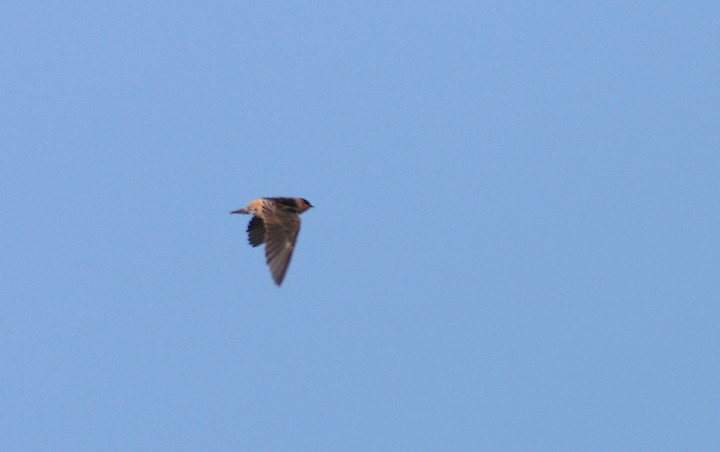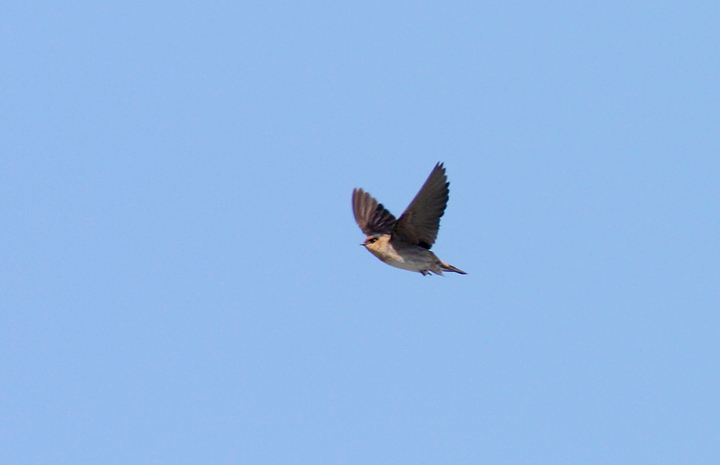 Below two: A Cave Swallow at Berlin STP, Worcester Co., Maryland (11/15/2008). These were taken under overcast, drizzling conditions, and I had to take them while holding my cell phone to my ear! You can see the throat color is light (clearly buffy in the field) and that it contains no dark markings. Note the squarish tail shape and that the bird is molting its inner primaries just as last year's birds were at this time. Addendum: Marshall Iliff points out that Cave Swallows molting primaries in November are hatch-year birds. According to Pyle (1997), adults should have completed molt by October. Thanks, Marshall!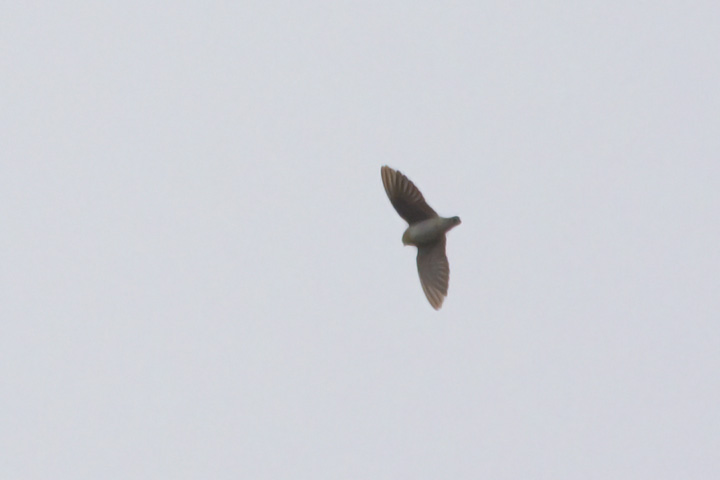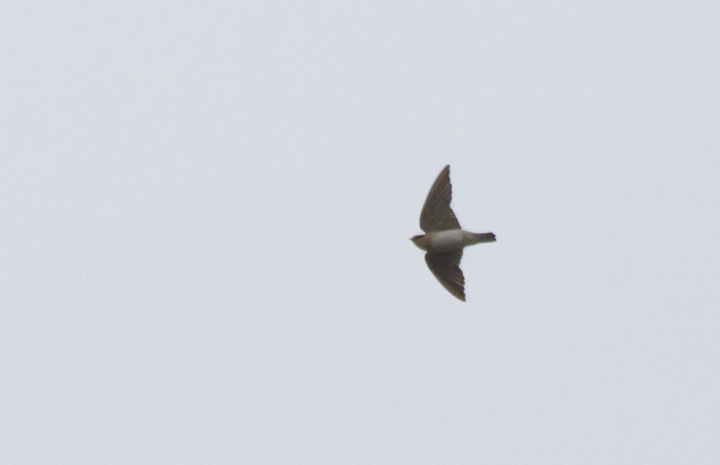 Below six: A Cave Swallow in Talbot Co., Maryland (12/4/2007). See notes below.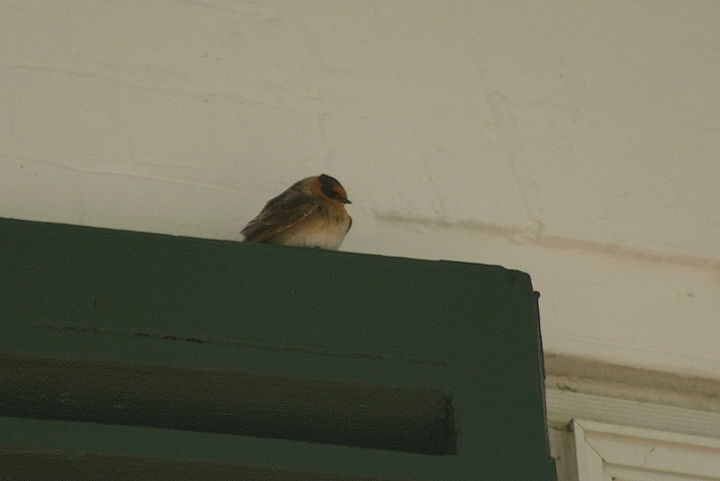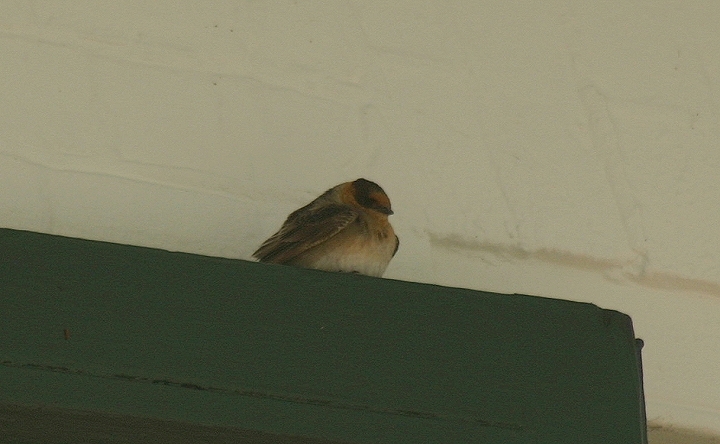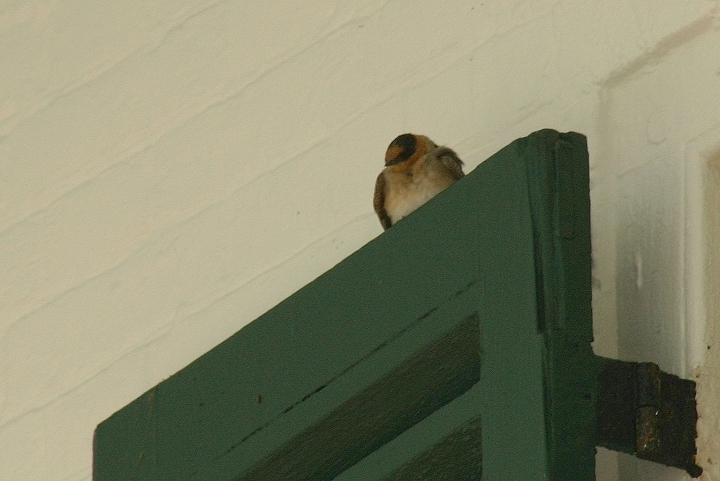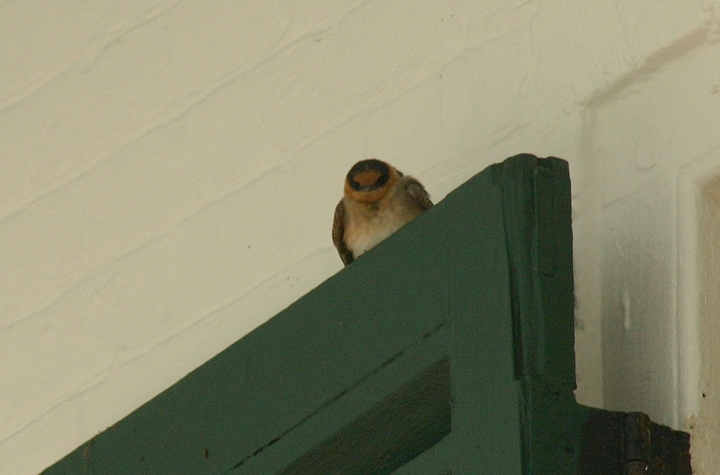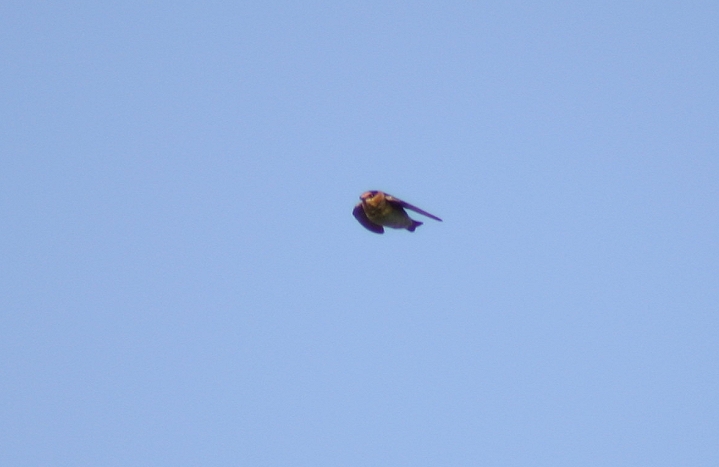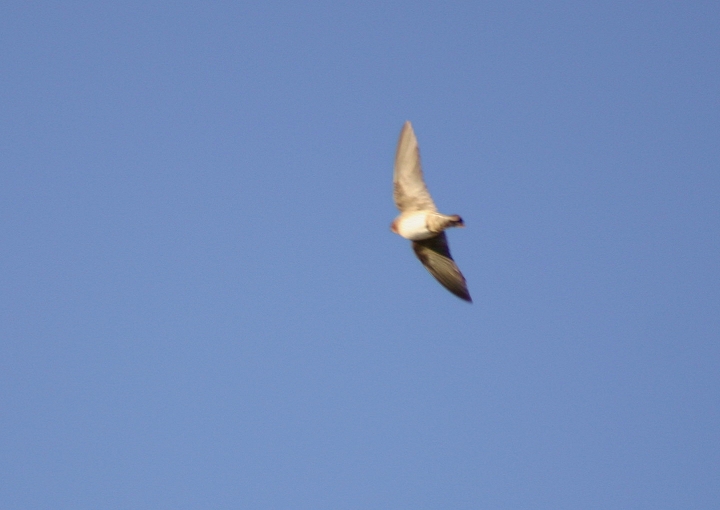 Comments: Roosting on a window shutter (first four photos) on the Wade's Point Inn, Talbot County, Maryland (12/4/2004). A very rare visitor to Maryland, this southwestern U.S. and Mexican species made an unusually high number of appearances in the state in late 2004. East coast records of this bird seem to be increasing year by year, and it was finally Maryland's turn for a good number of these attractive long-distance migrants. This cooperative bird allowed extended looks from close range, then put on an aerial performance around the inn grounds. Also present on the bay here was a young male Harlequin Duck.
The staff of the Wades Point Inn was extremely hospitable to visiting birders, and is situated on a lovely Chesapeake bayscape. If you are planning a get-away to the Eastern Shore, or know anyone who is, I would highly recommend this destination. Support those who support our passion for the natural world! (www.wadespoint.com)
Other photos of Maryland sightings from 2004 can be seen at the following two web sites:
Dave Czaplak's site: http://odolep.com/midatlantic%20birds/Cave_Swallow_Mont/csm.htm
Mark Hoffman's site: http://www.pbase.com/wcbirding/cave_swallow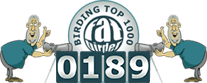 All photos 2001-2021 © www.billhubick.com