Hermit Thrush (Catharus guttatus)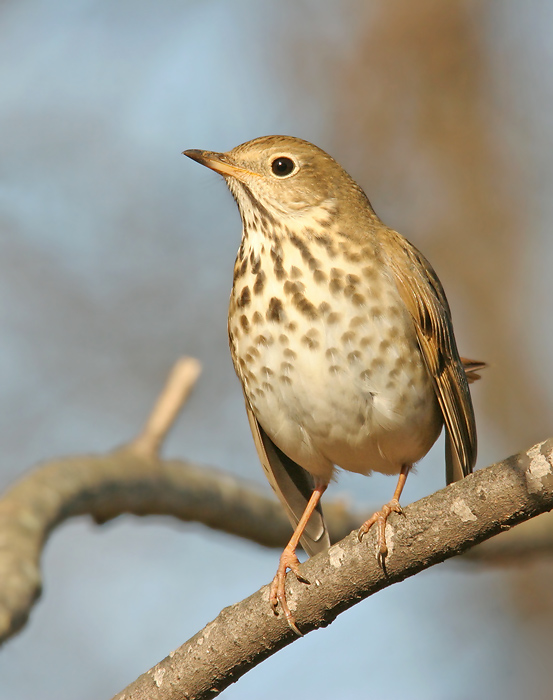 Above: A Hermit Thrush poses at Piscataway Park, Prince George's Co., Maryland (12/10/2006).
Below: Photographed in the White River area of Arkansas (4/2006; Photo by Bill Hubick © Cornell Lab of Ornithology).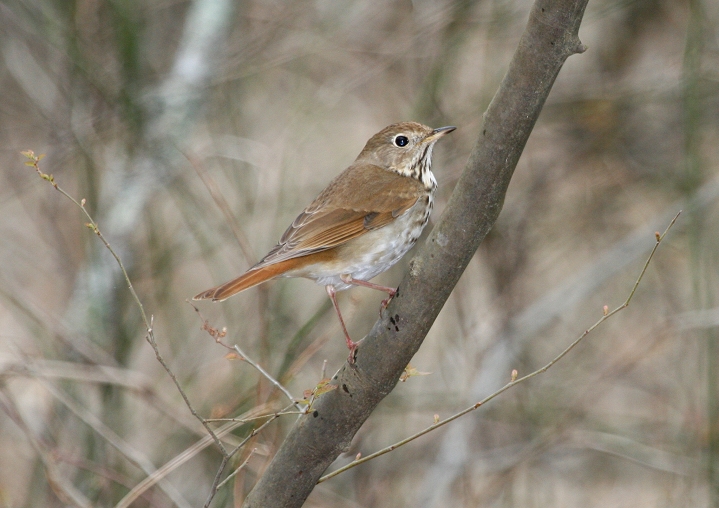 Below: The vanguard of Hermit Thrushes reaches the Eastern Shore of Maryland (Somerset Co., 10/13/2007).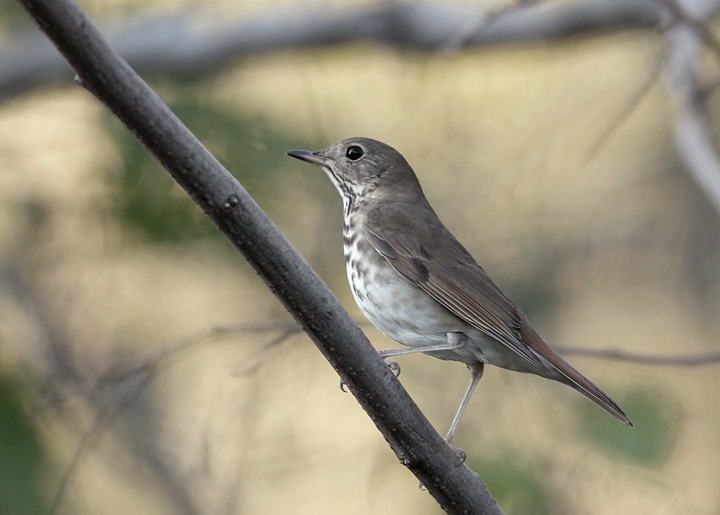 Below: A nesting Hermit Thrush in Garrett State Forest, Maryland (6/12/2009).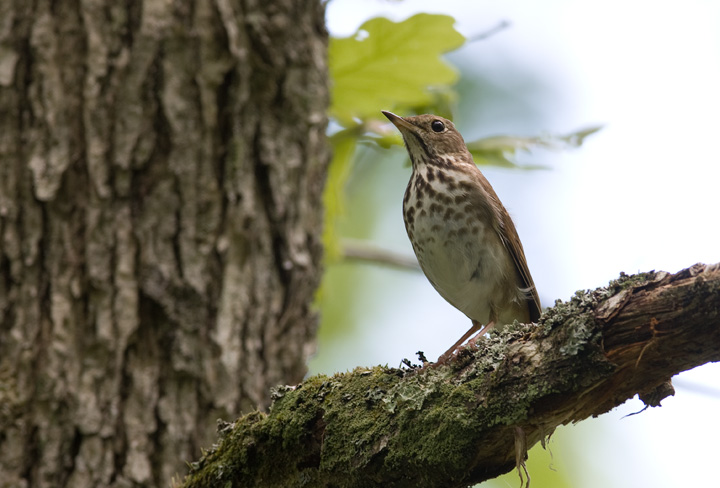 Below two: Photographed in Worcester Co., Maryland (11/12/2005 and 2/25/2005, respectively).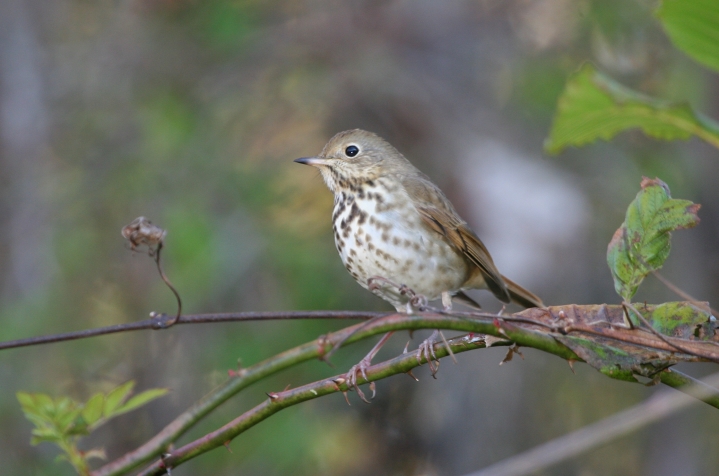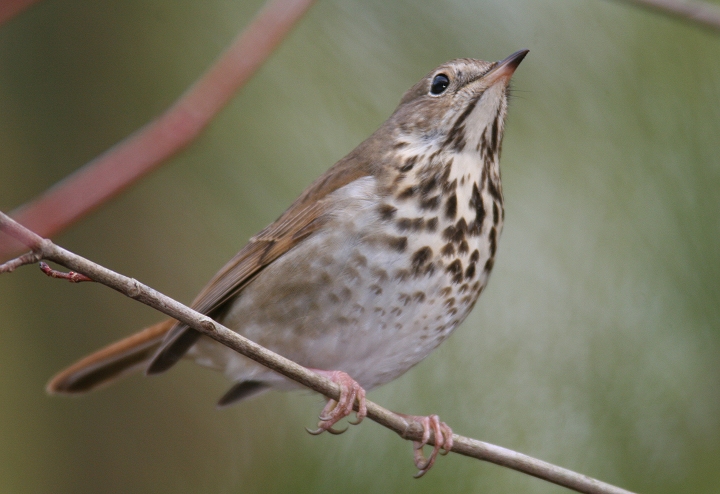 Below: Photographed in Kent Co., Maryland (2/2005).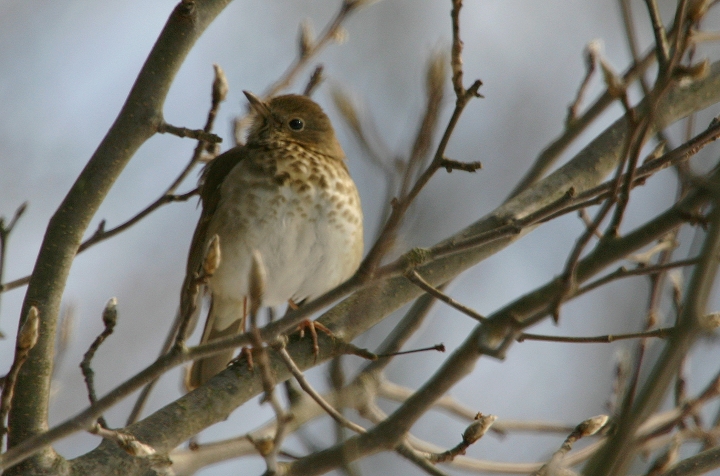 Below shows distinctive thrush profile - Martinak State Park, Caroline Co. (2/2005).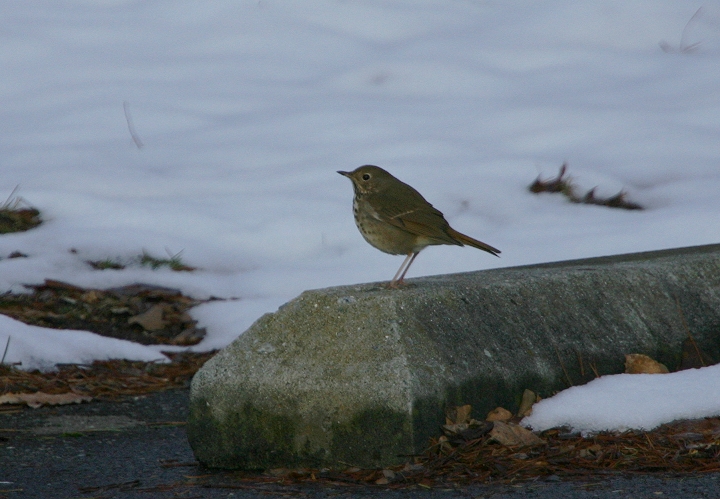 Below: A Hermit Thrush's well-concealed, grass-lined nest, found on the ground of a wooded edge at 2,850'. Second photo shows the habitat in which Jim Stasz found the nest. As always, care was taken to minimize disturbance.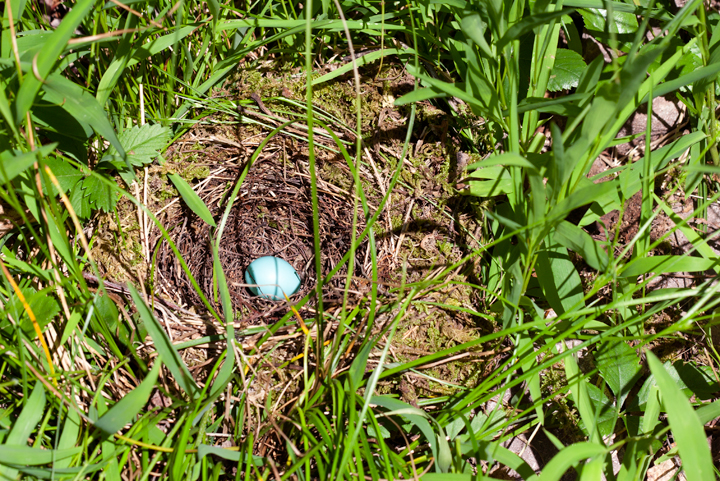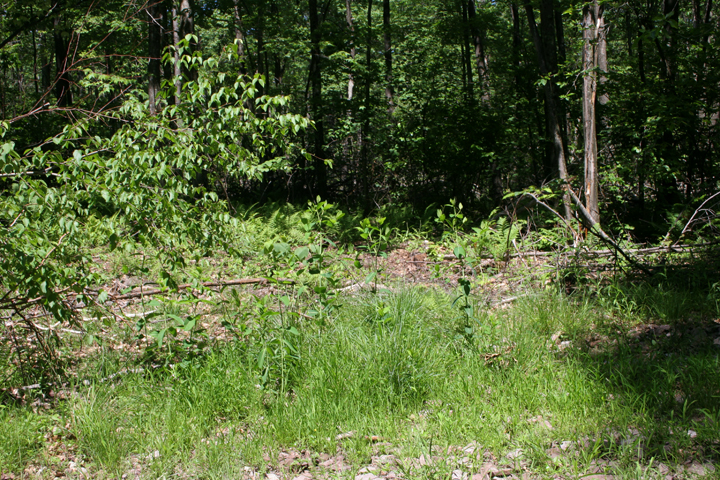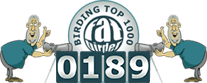 All photos 2001-2021 © www.billhubick.com