Least Flycatcher (Empidonax minimus)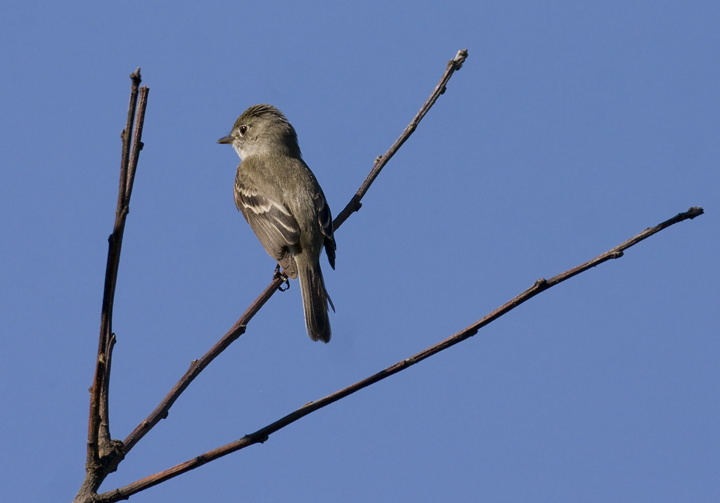 Above and below: While common breeders in Garrett Co., Least Flycatchers are scarce in Allegany Co. during breeding season. This seemingly territorial individual was found by J.B. Churchill (6/15/2008). This angle is actually ideal for studying the bird's primary projection.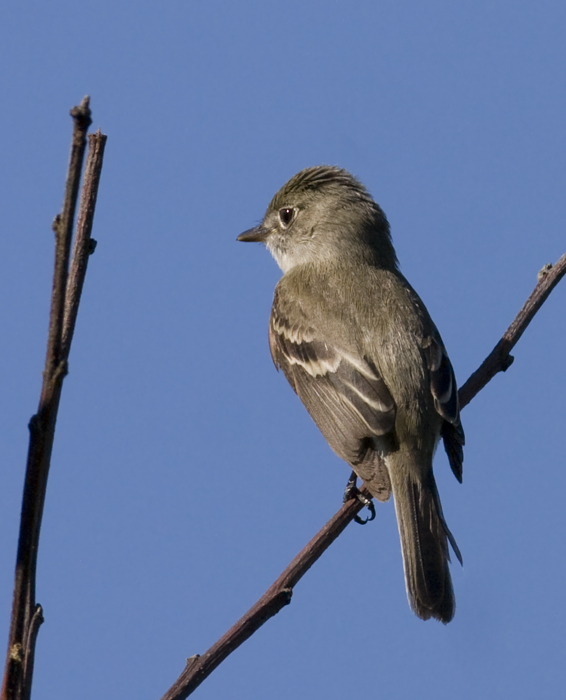 Below: A Least Flycatcher in Anne Arundel Co., Maryland (9/15/2010).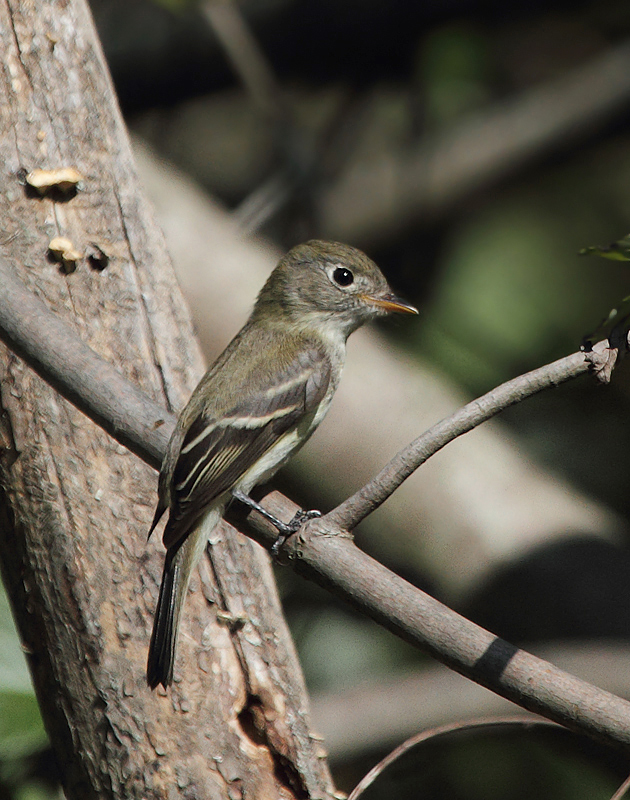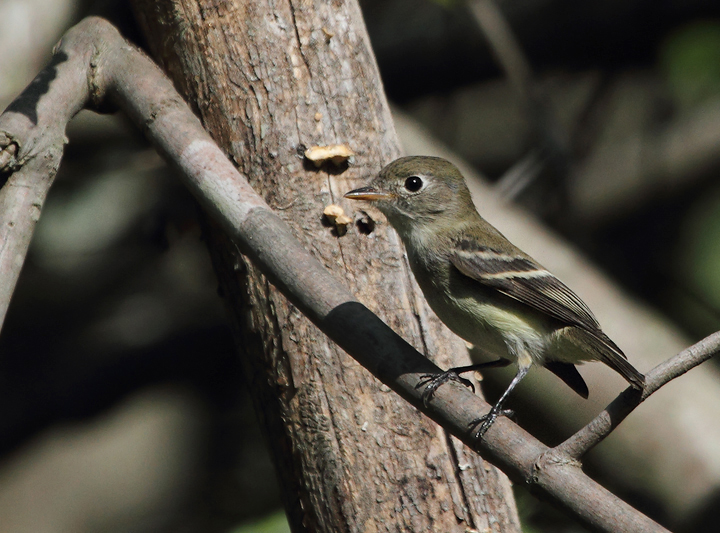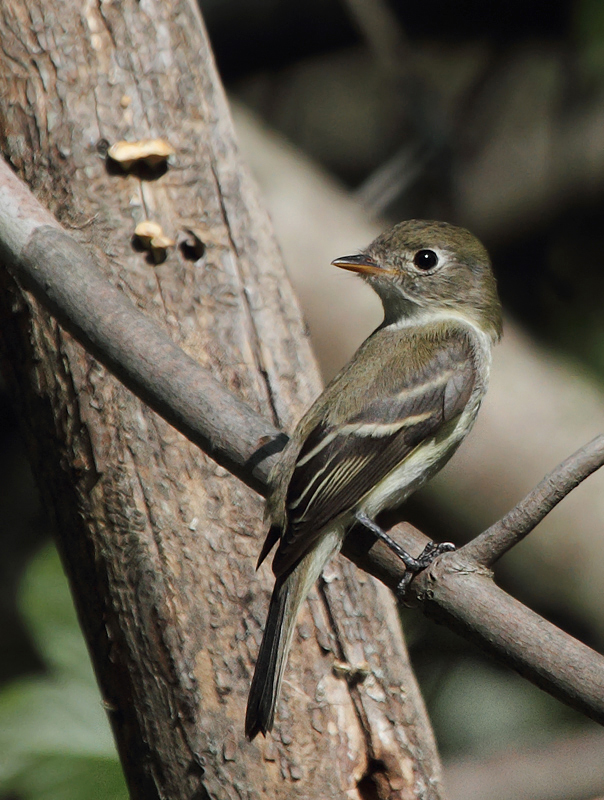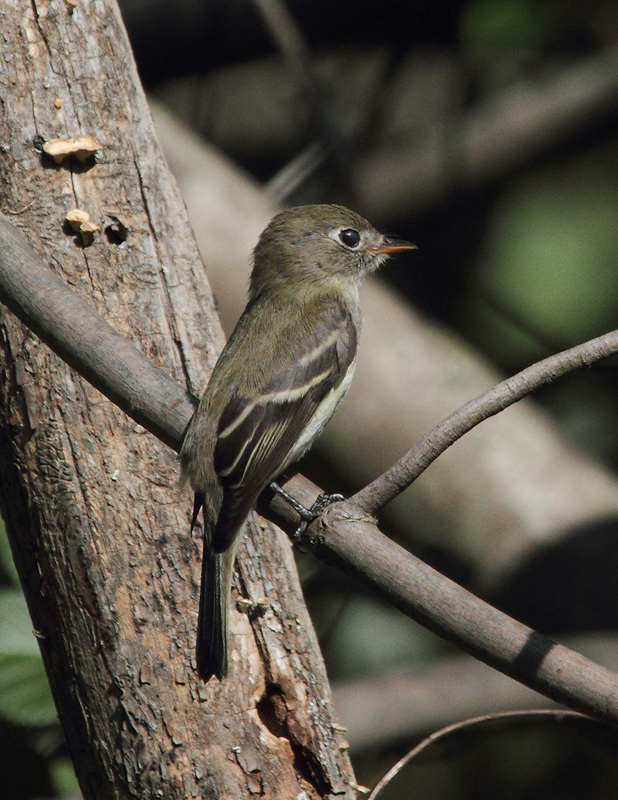 Below: A migrant Least Flycatcher at Turkey Point in Cecil Co., Maryland (9/10/2006).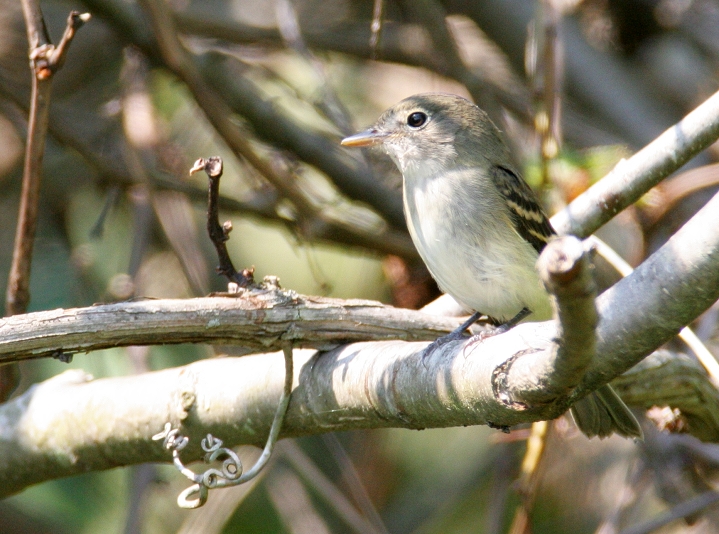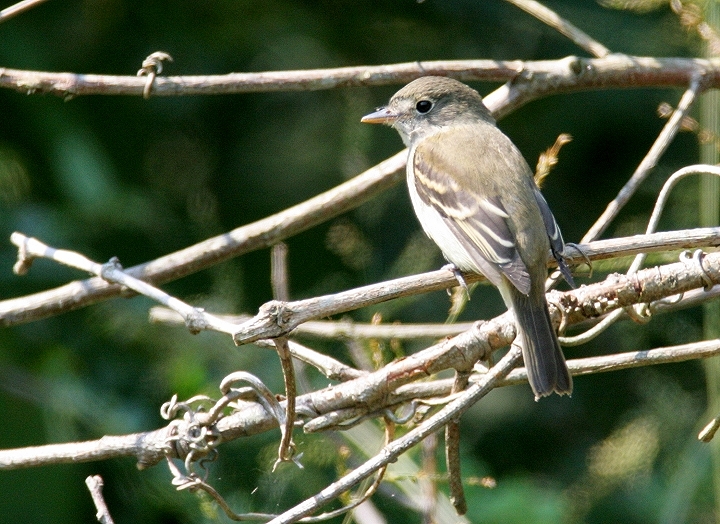 Listen to audio - "Whit" calls of the Least Flycatcher found by J.B. Churchill and David Yeany on the 2009 Rarity Roundup, which would ultimately stick around to become Maryland's latest Least Flycatcher record (Worcester Co., Maryland, 11/14/2009)
Below: One of three Least Flycatchers already on territory at Piney Reservoir, Garrett Co., Maryland (4/30/2011).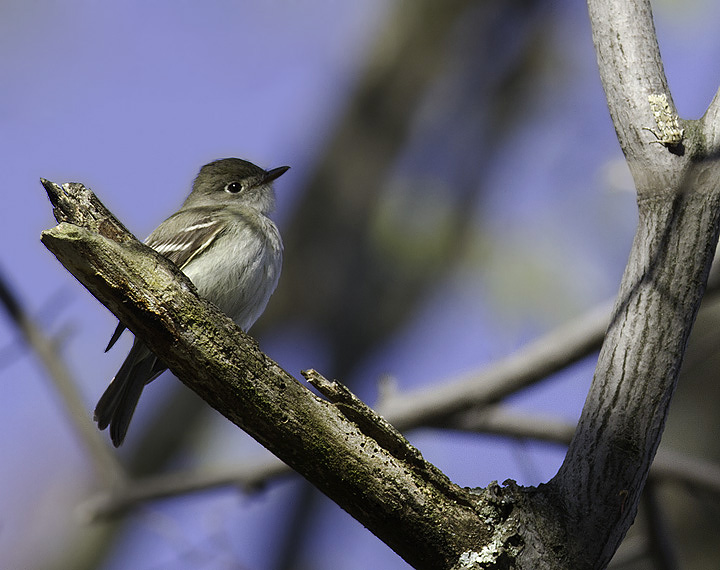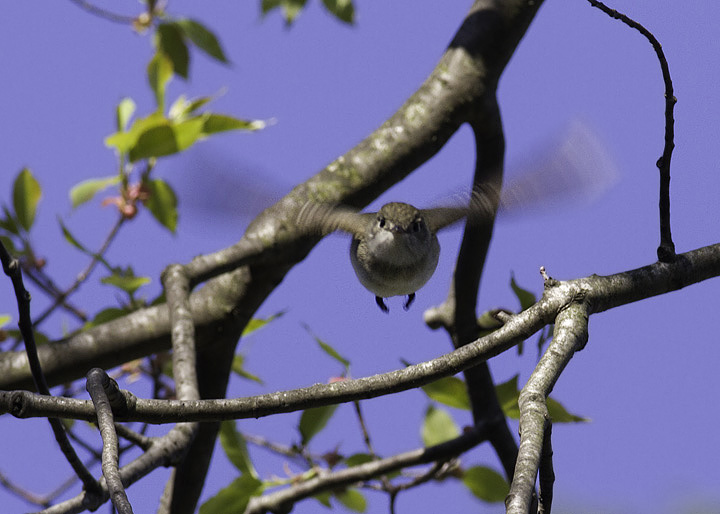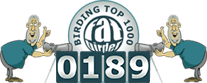 All photos 2001-2020 © www.billhubick.com