Long-billed Dowitcher (Limnodromus scolopaceus)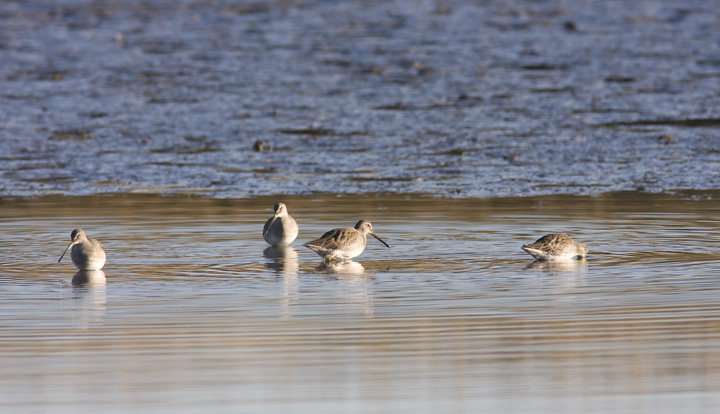 Above and below: Four Long-billed Dowitchers near Fairmount, Somerset Co., Maryland (11/23/2008).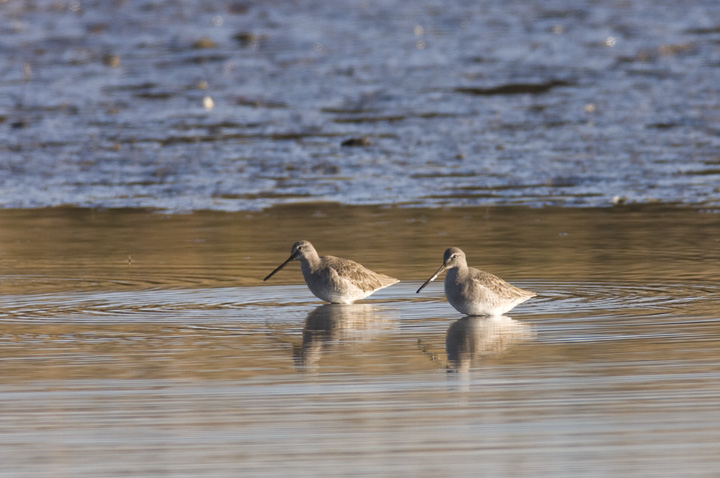 Below two: Long-billed Dowitcher (left) and Stilt Sandpiper (right), Berlin WWTP, Worcester Co., Maryland (11/13/2005). Note that due to its long legs, the Stilt Sandpiper is forced to "tip up" more than the dowitcher.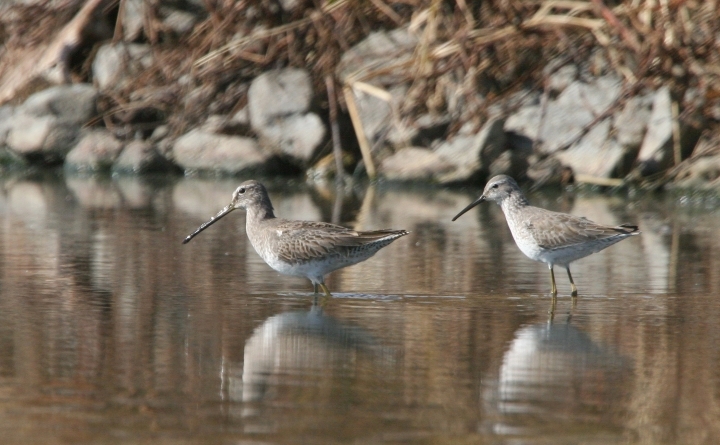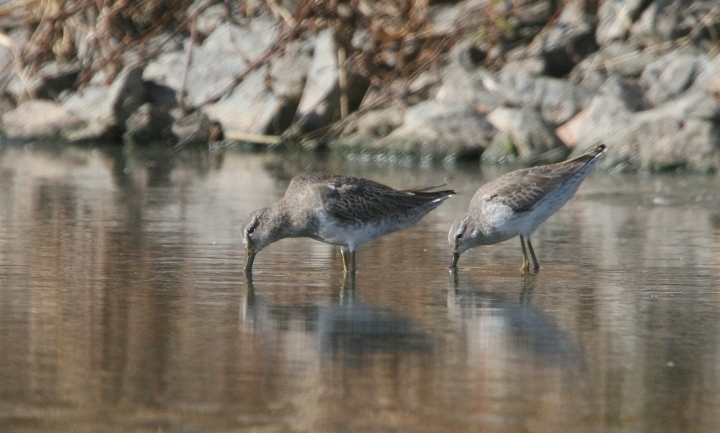 Below: Two images of just the Long-billed Dowitcher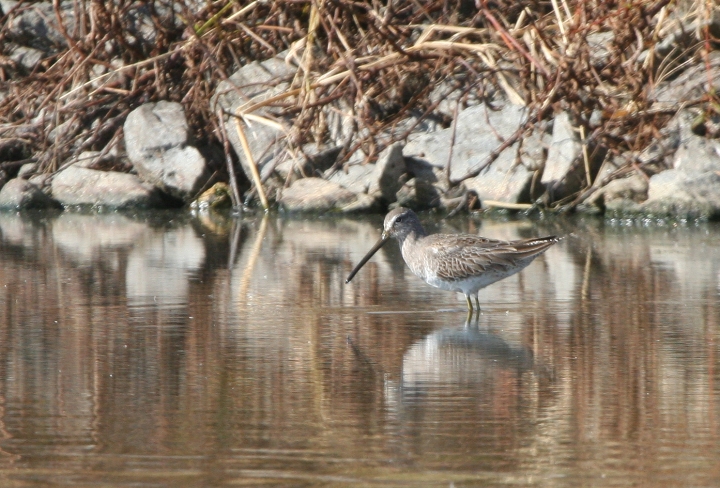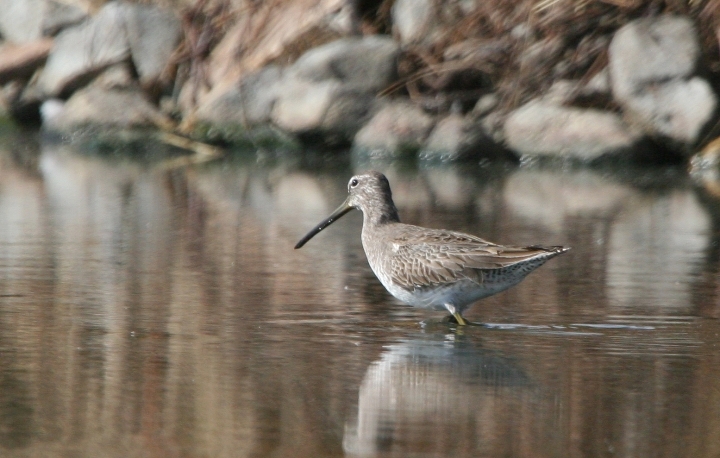 Below: Shots of Long-billed Dowitchers in Arizona and Texas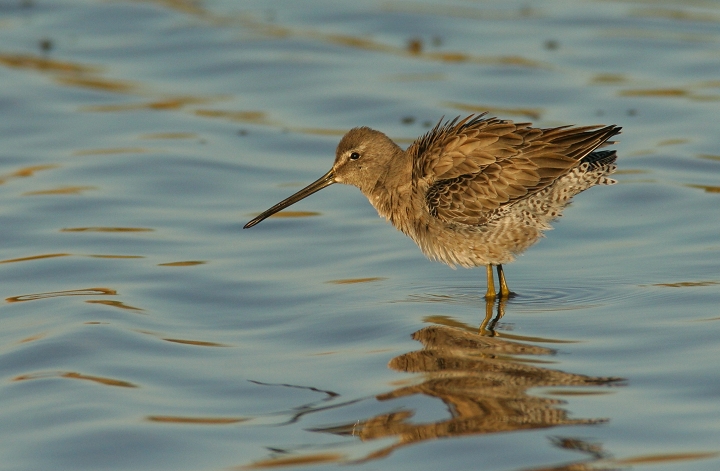 Above: A Long-billed Dowitcher at Gilbert Water Ranch, Arizona (1/6/2007).
Below: With Stilt Sandpipers (left) at Santa Ana NWR, Texas (4/22/2006).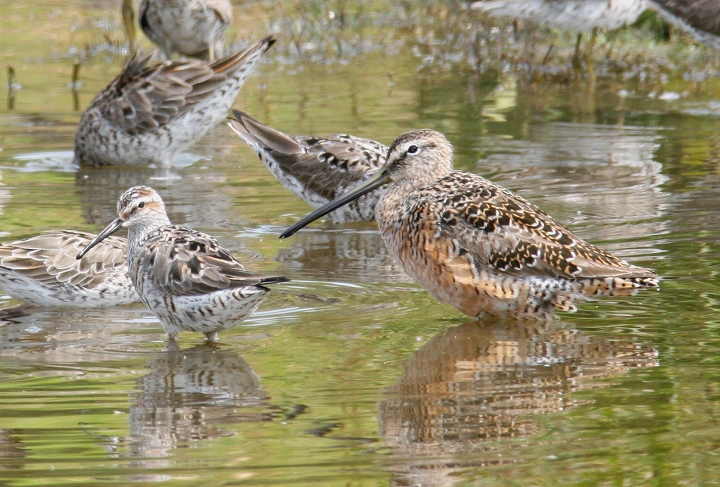 Comments: Photographed at the Berlin WWTP, Worcester Co., Maryland (11/13/2005). The accompanying Stilt Sandpiper was the far more surprising find: it was only the second-ever record for Worcester County in November, and the record late date for the county. The last November sighting was 11/07/1963. (Source: Mark Hoffman)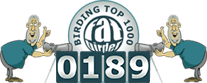 All photos 2001-2018 © www.billhubick.com