Surf Scoter (Melanitta perspicillata)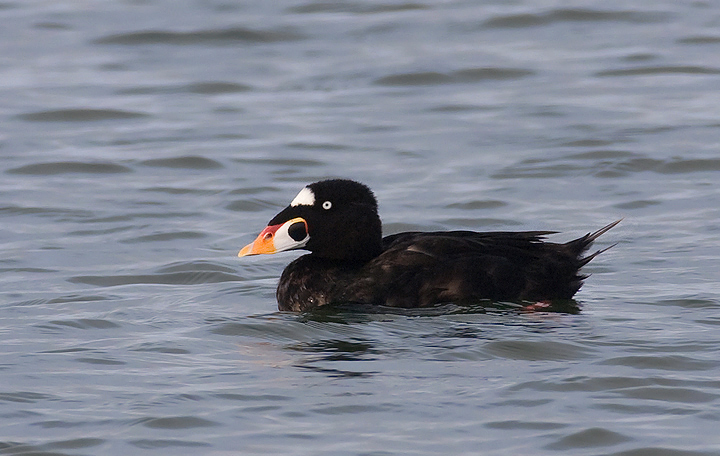 Above and below four: Surf Scoters loafing just off Black Walnut Point, Talbot Co., Maryland (9/7/2009).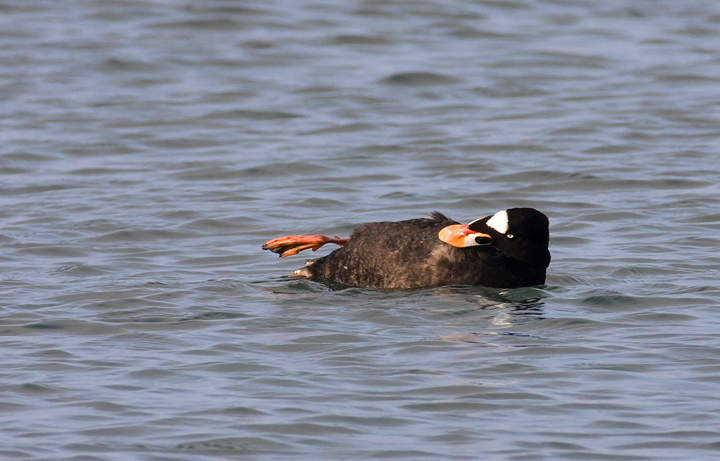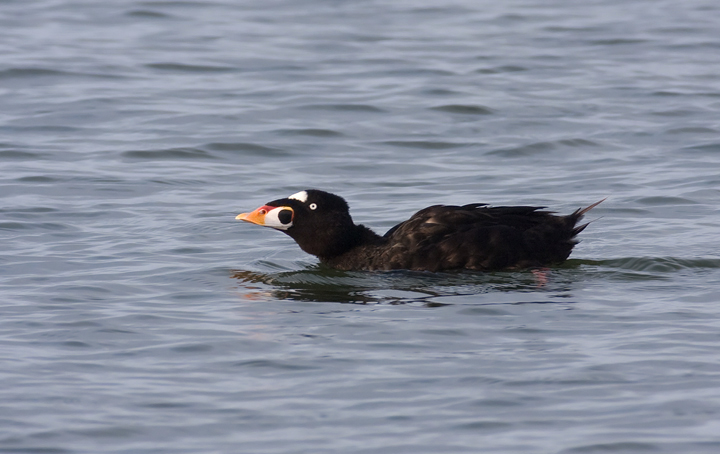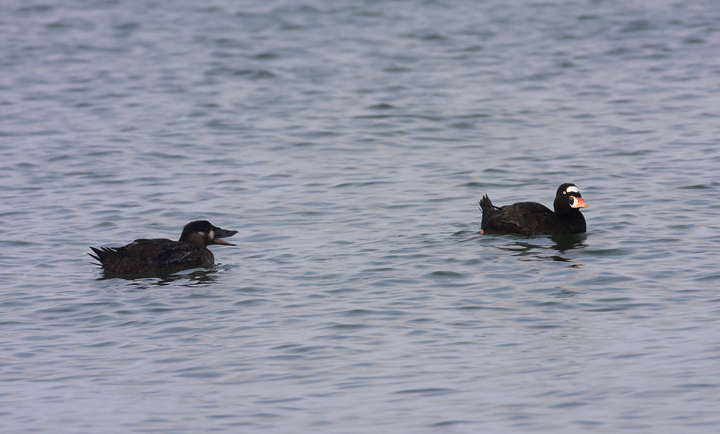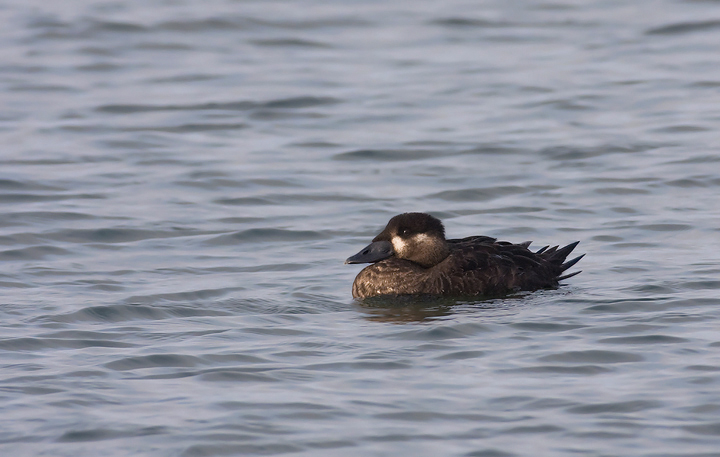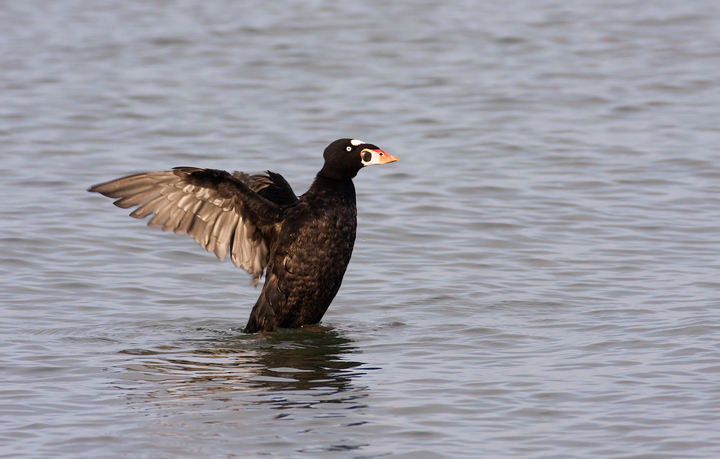 Below two: Drake and hen Surf Scoters in coastal Worcester County, Maryland in February 2005.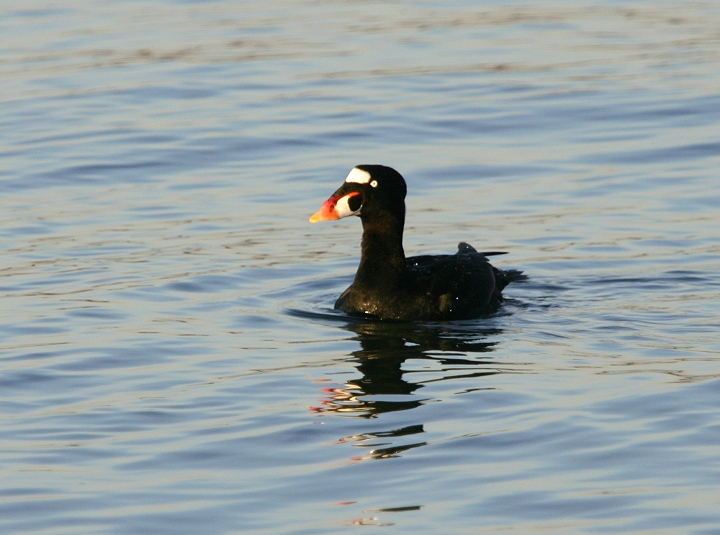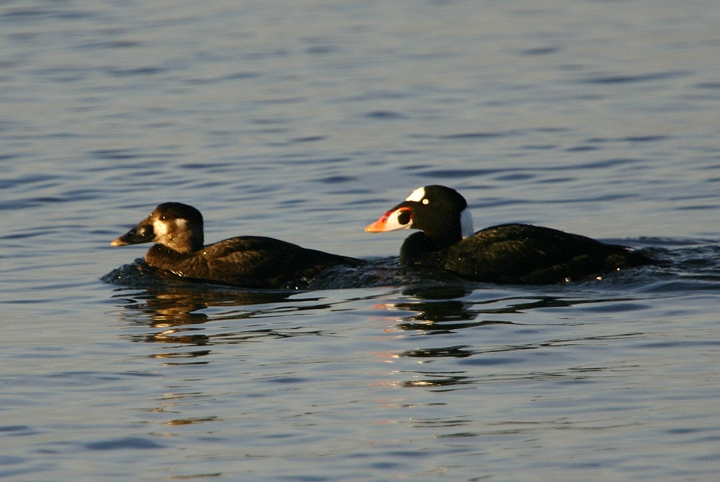 Below two: Surf Scoters fishing for breakfast near Assateague Island, Maryland (1/6/2008).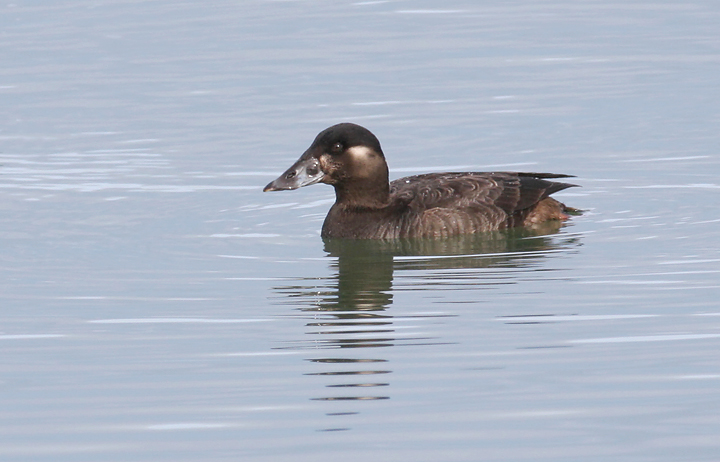 We see only part of the lives of our diving birds from the surface. These Surf Scoters propel themselves underwater using their wings as well as their feet. The way a waterbird dives can be a good "field mark," even at a great distance.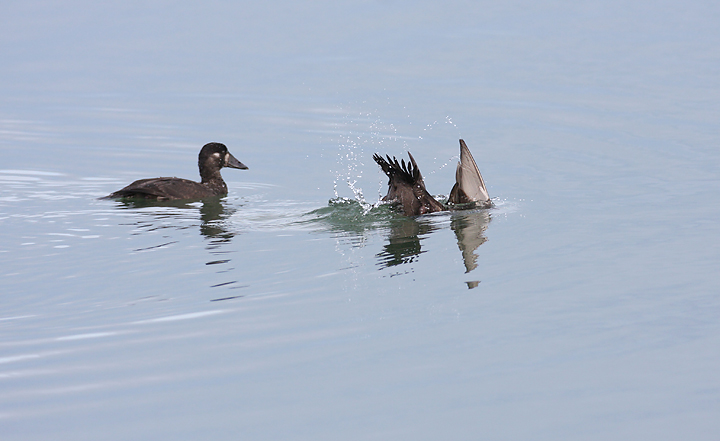 Below two: Photographed at North Beach, Calvert Co., Maryland (11/5/2005).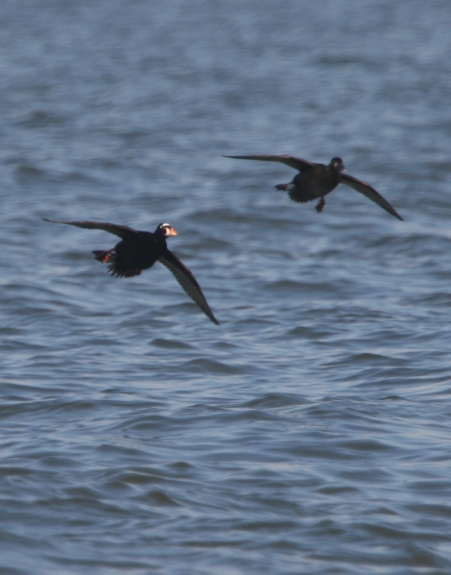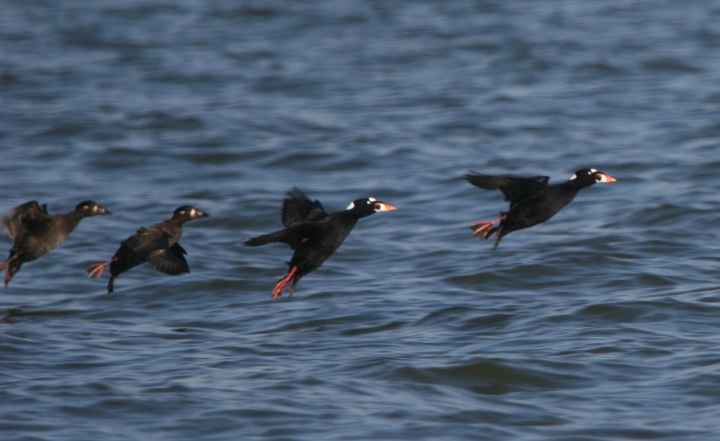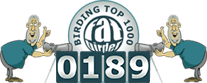 All photos 2001-2023 © www.billhubick.com