Western Grebe (Aechmophorus occidentalis)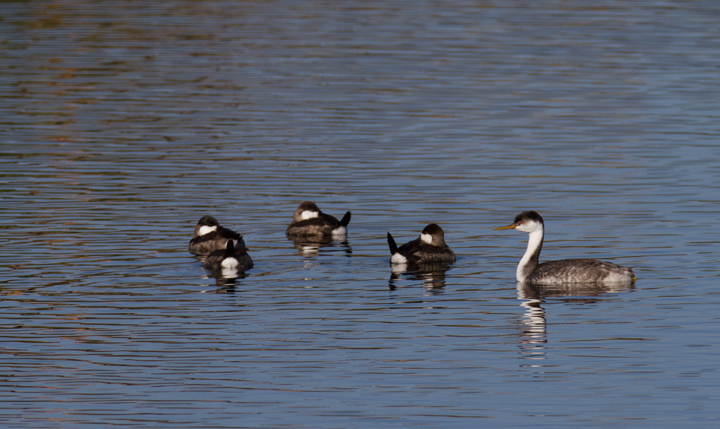 Above: A Western Grebe hanging out with Ruddy Ducks at Bolsa Chica, California (10/6/2011).
Below: A nice comparison of Western (left) and Clark's Grebe (right) near the Salton Sea, California (10/9/2011).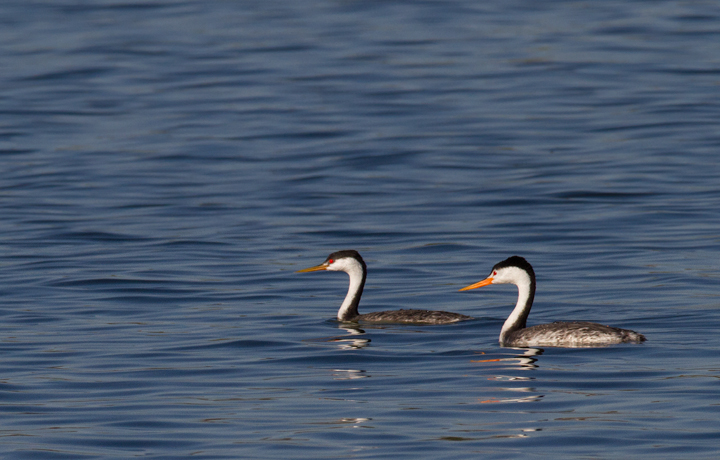 Below: One of the saddest scenes I've witnessed. As my friend Drew and I approached the Ocean Shores jetty at Grays Harbor (1/7/2006), we noticed about 35 Western Grebes huddled on the beach. After over 2 weeks of powerful west winds, the birds were simply exhausted, and were taking refuge on the shore, protected by the jetty. (Coastal Washington had recently experienced fallouts of over 1,000 Red Phalaropes in tidal marshes, unheard of except due to powerful storms. We had one just 10' from the shore at a nearby beach.) Grebes can hardly walk, and almost never go to land except to nest. Many of the birds struggled to return to the water, only to be repeatedly pounded back by the surf. As the poor birds preened and tried to rest, we noticed 6 Harbor Seals in the shallows, almost certainly intent on taking easy meals. So obvious was their interest in the birds, I expect they had already taken several. These photos were taken just before dusk, and as darkness fell and we walked away, it began to hail. The cycle of life can be harsh indeed.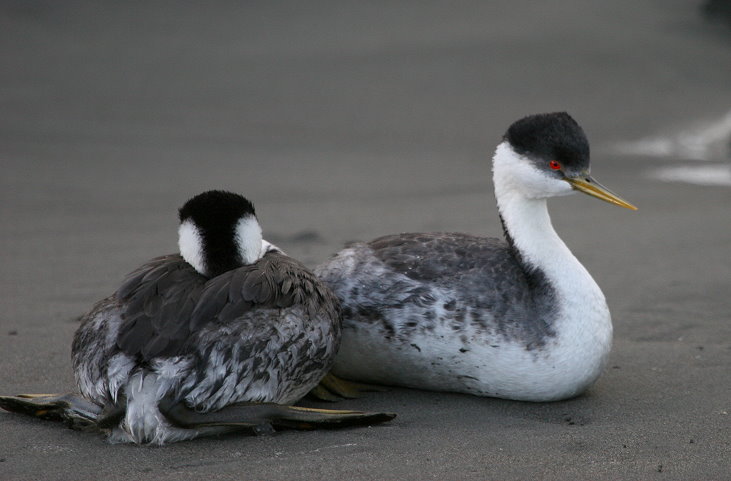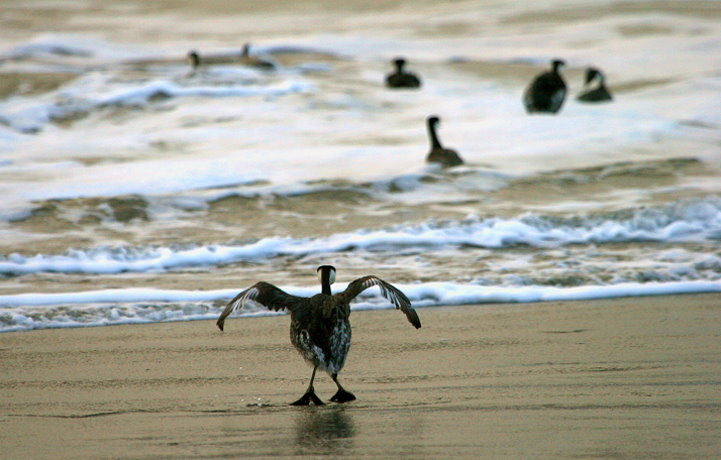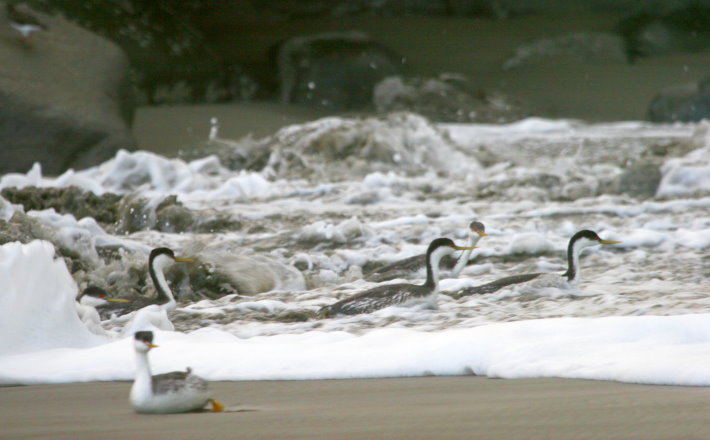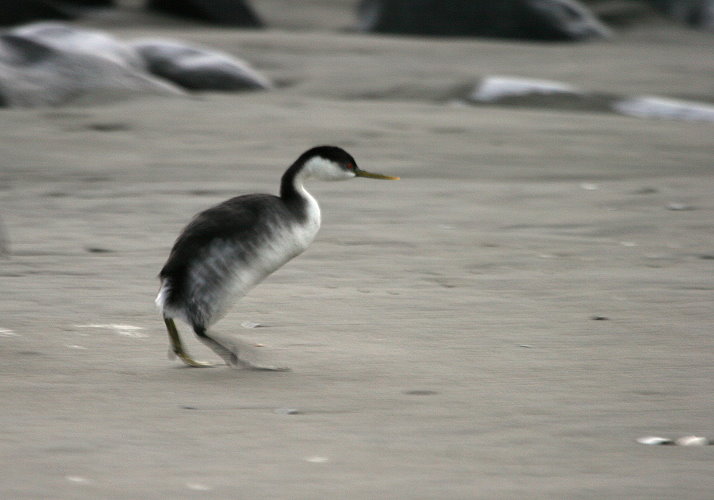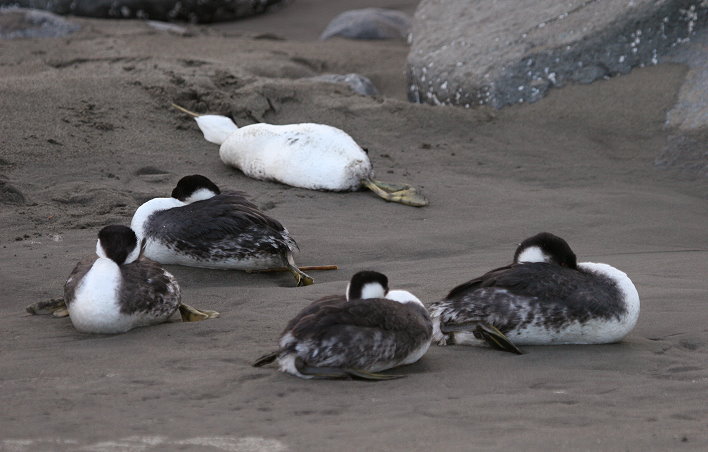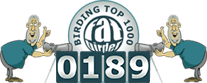 All photos 2001-2020 © www.billhubick.com