Western Meadowlark (Sturnella neglecta)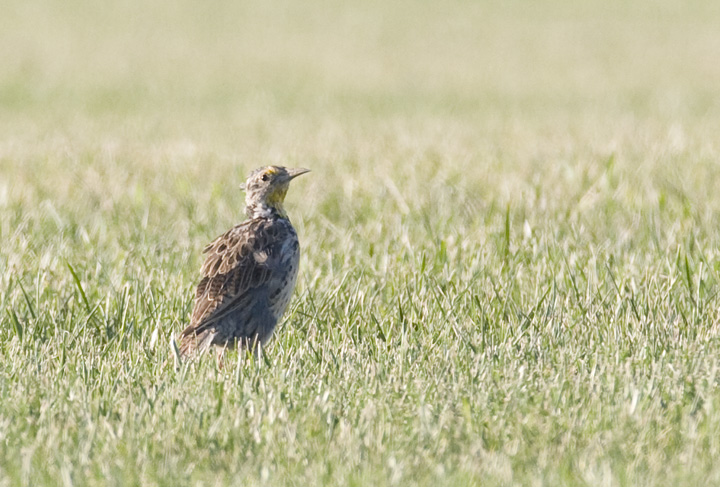 Above and below: A Western Meadowlark in Maryland. The bird was found in a sod field south of Hurlock, Dorchester Co., Maryland in the late afternoon of August 31, 2008. It was identified by diagnostic "chuck" calls, which are audible in Mikey Lutmerding's video of the bird. There is currently one accepted record of this species for Maryland (M. O'Brien, P. O'Brien, et al., Frederick Co., 1/26/1992). At least one additional sighting did not permit confirmation of identity by call note (Ellison et al., Allegany Co., 6/10/2006). These are the first photos and video of the species in Maryland. Click any image to view the full-size, unedited image. Unfortunately, I had to really push the exposure, as we were shooting nearly directly into the sun.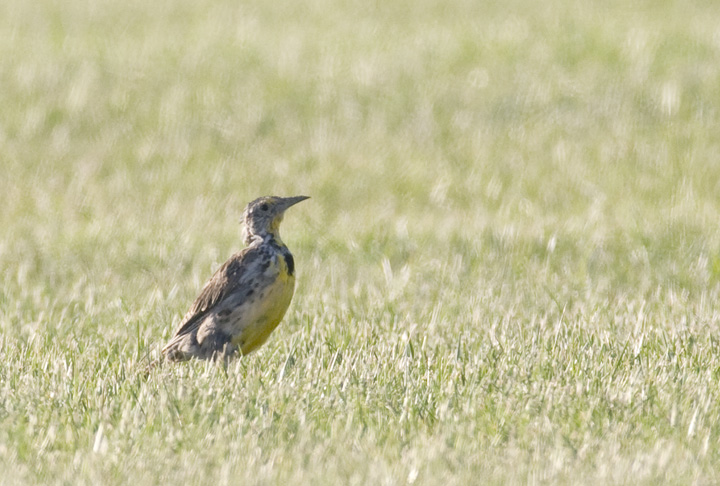 View Mikey Lutmerding's video
Mikey's web site
Best call note video
Good 10-second recording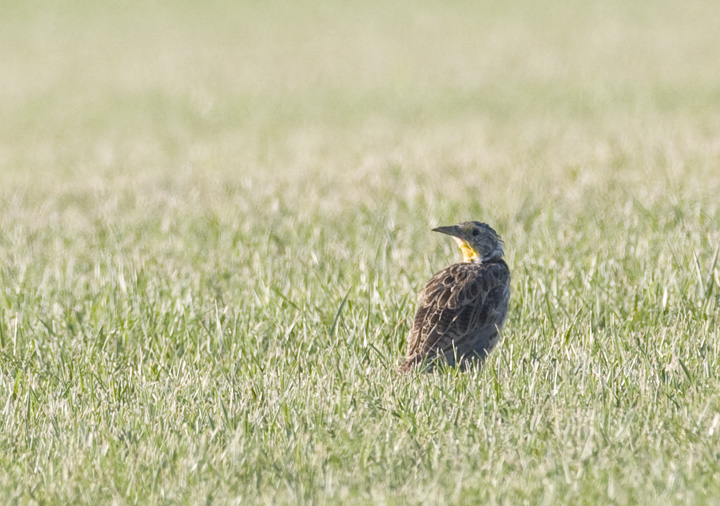 Below: Western Meadowlarks in southeastern Idaho (6/22-24/2005).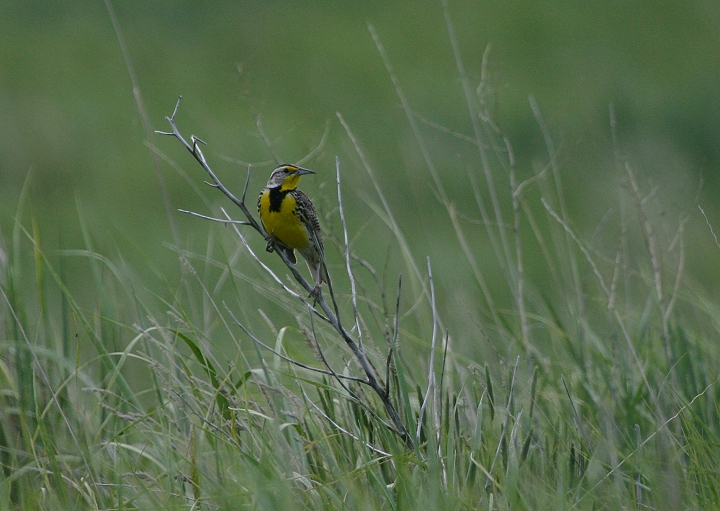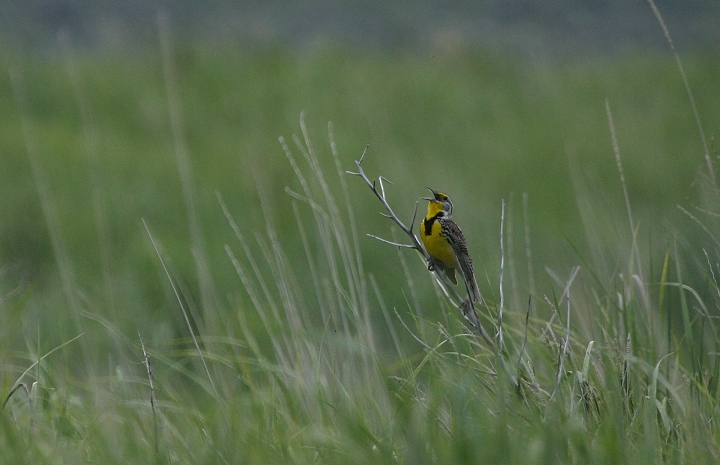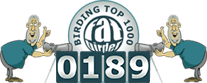 All photos 2001-2021 © www.billhubick.com