Western Sandpiper (Calidris mauri)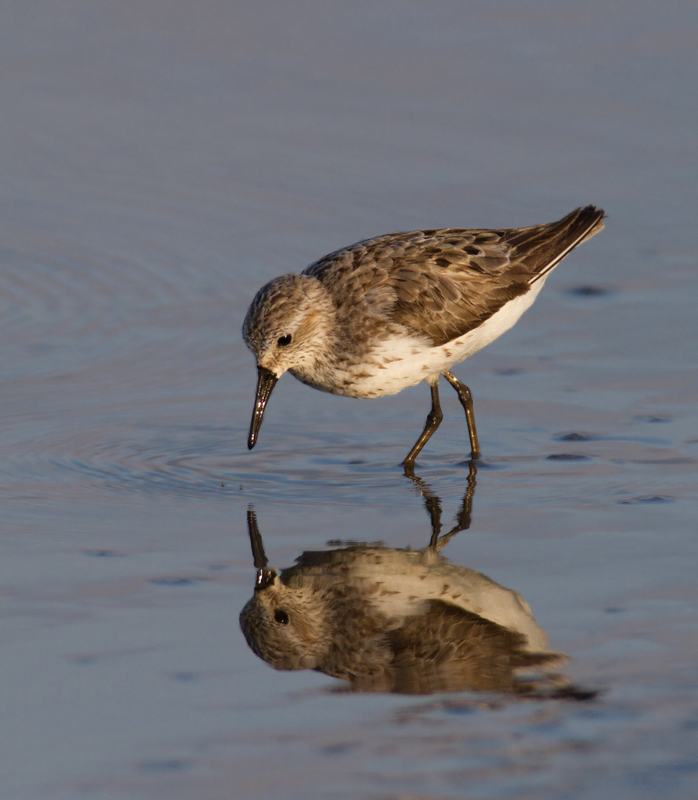 Above and below: Western Sandpipers at Swan Creek, Anne Arundel Co., Maryland (8/10 and 8/11/2011).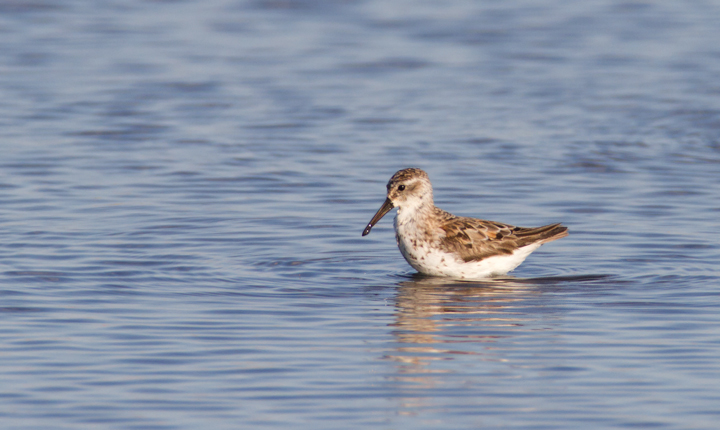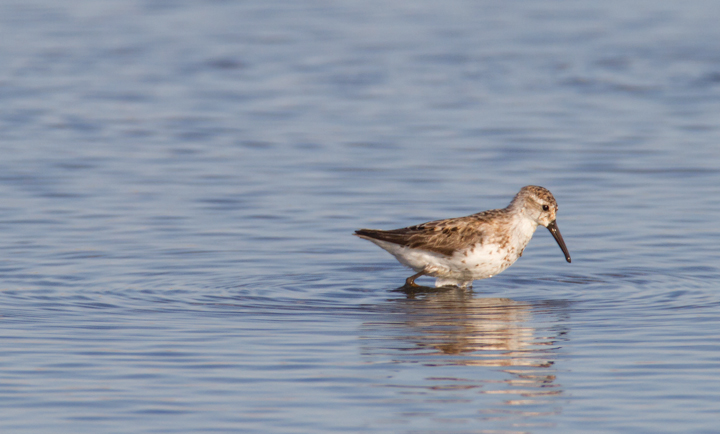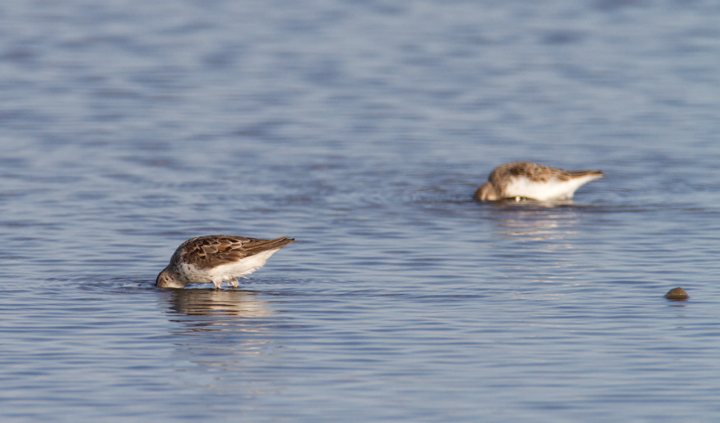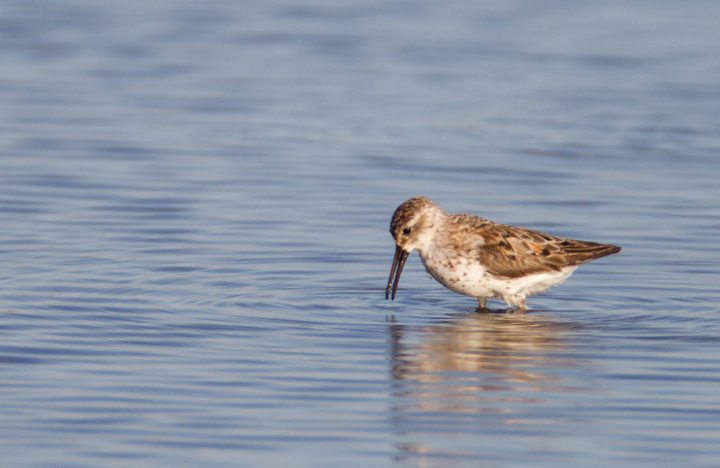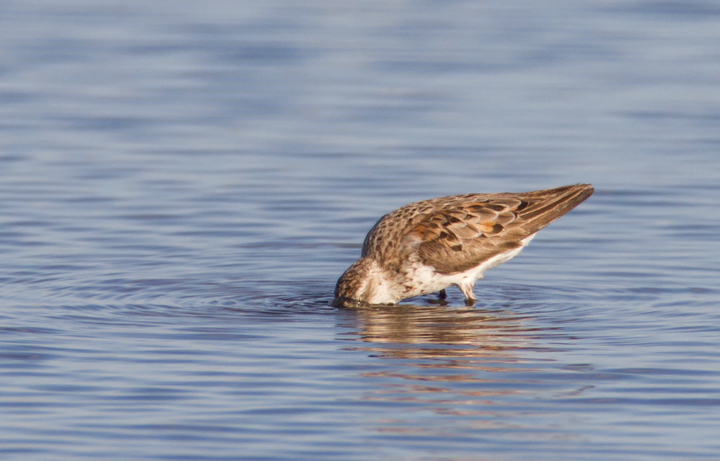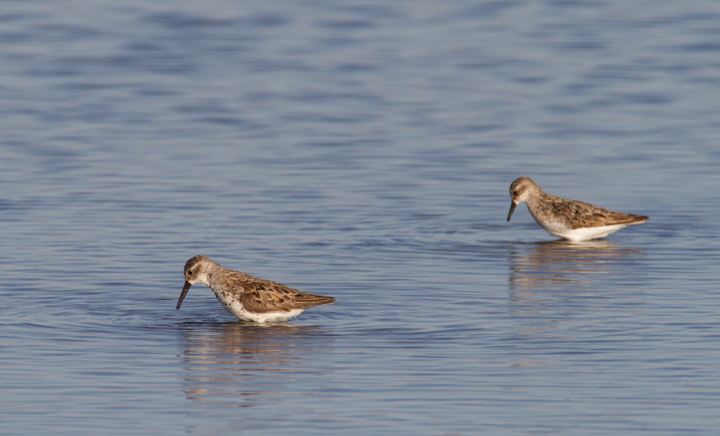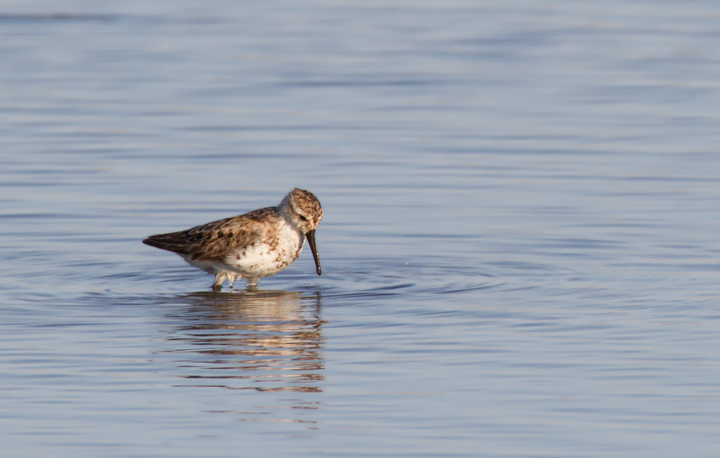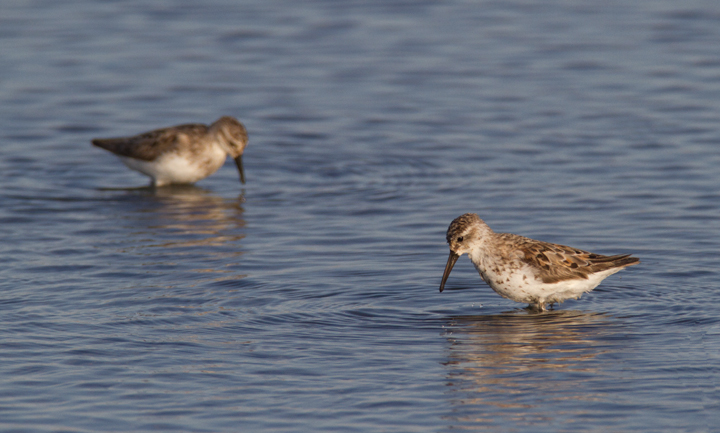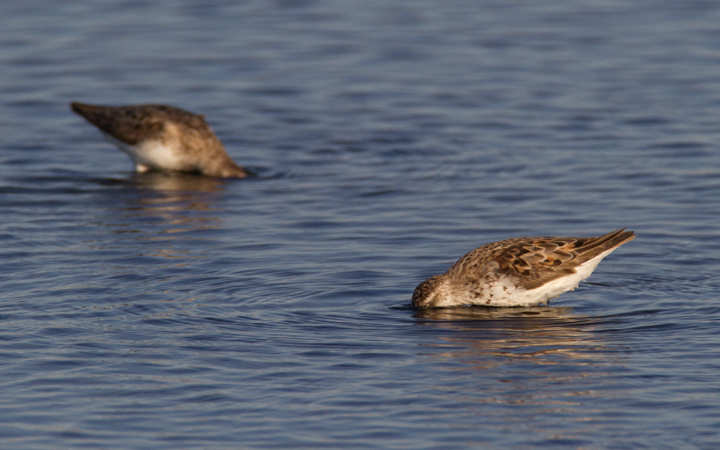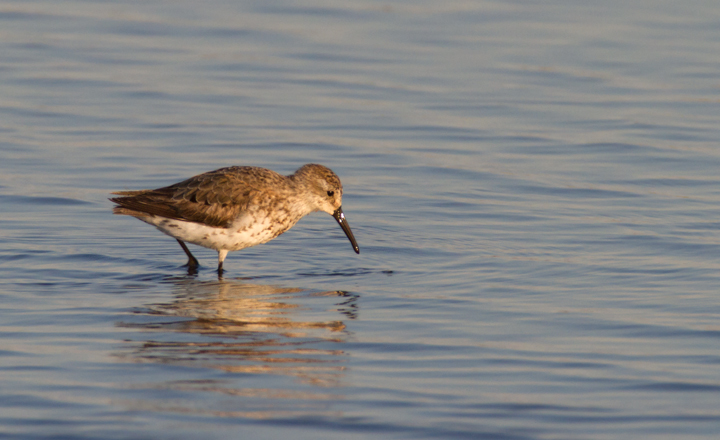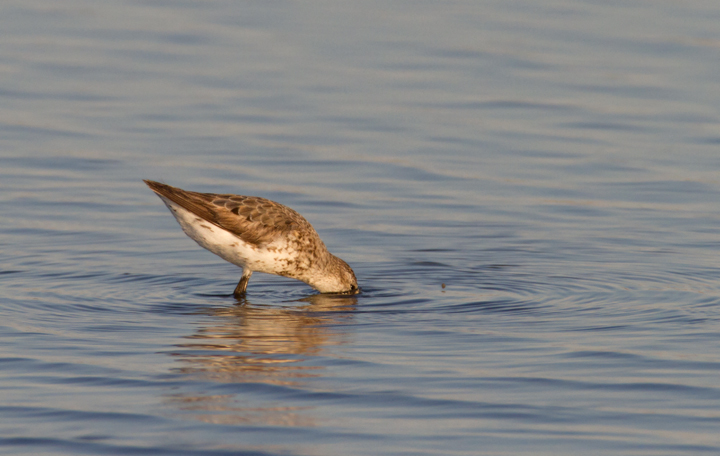 Below: The first juvenile Western Sandpiper of the fall in Anne Arundel Co., Maryland (9/5/2011). At this date, our adult Westerns are already well on their way to basic plumage.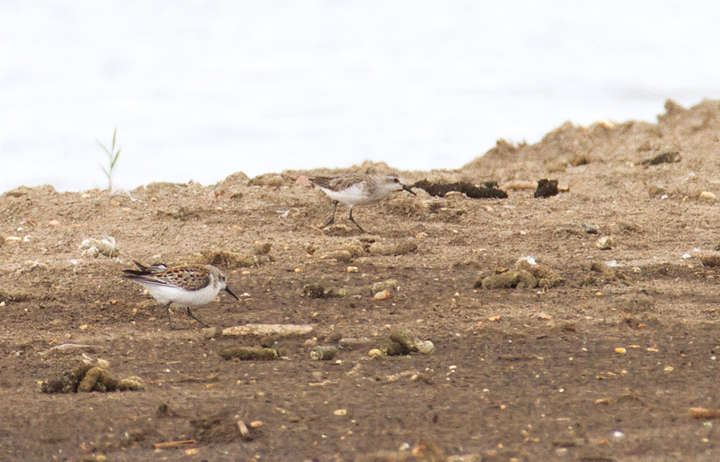 Below: Southern Florida in February 2005.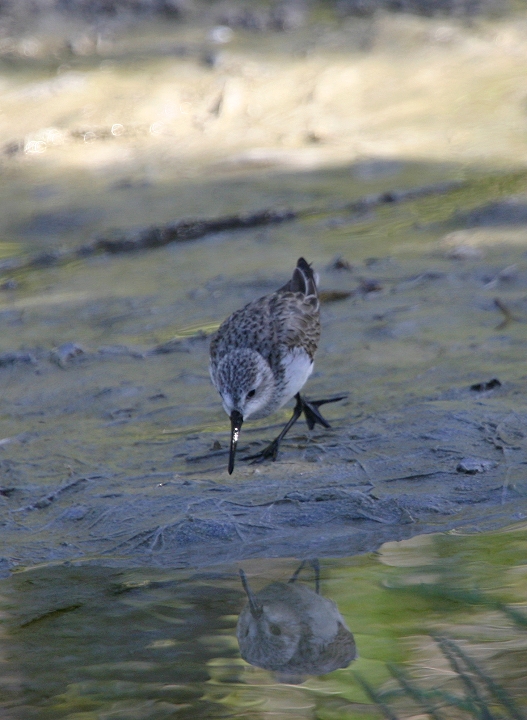 Below three: Photos of a molting adult Western Sandpiper through the heat shimmer on a mud flat at Rumbly Point. Note the longer bill, larger size, and plumage differences compared to the nearby Least Sandpiper (7/20/2008). The heat shimmer in these photos really helps portray the miserable humidity of this outing. Just add cruel biting flies and the experience would be complete.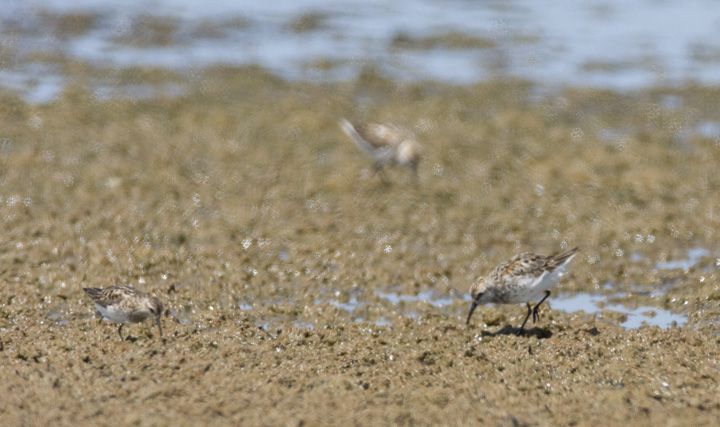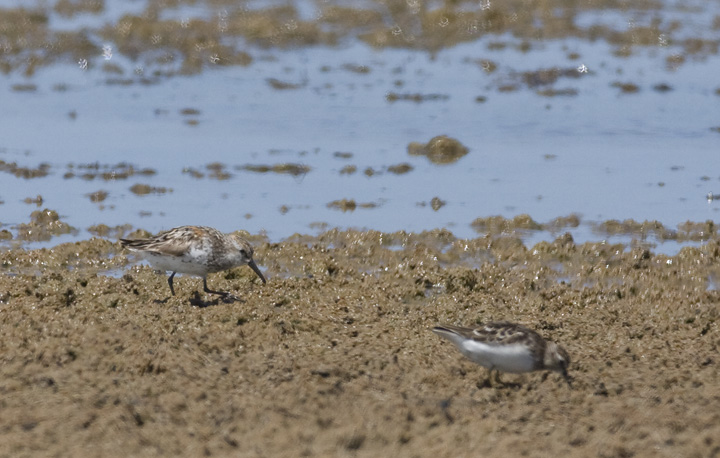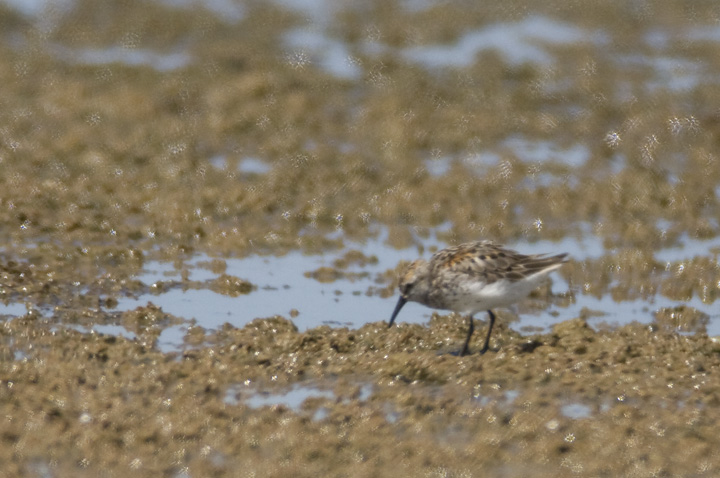 Below: Western Sandpipers among other peeps at Swan Creek, Anne Arundel Co., Maryland (7/20/2011). We counted a total of 37 on this date.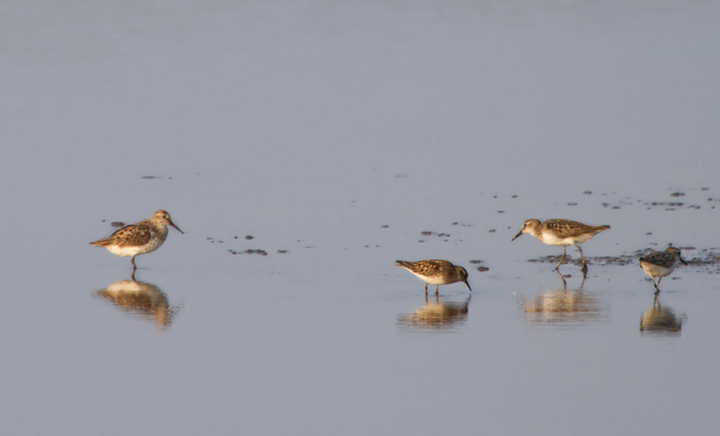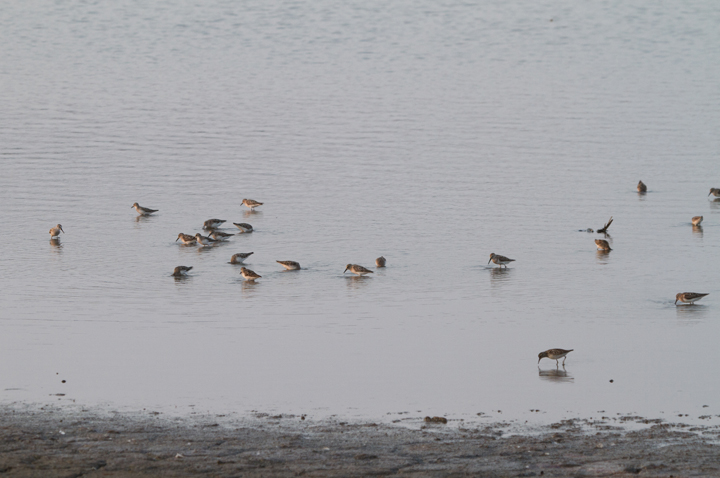 Below: Part of a major gathering of Western Sandpipers at Bolsa Chica, California (10/6/2011).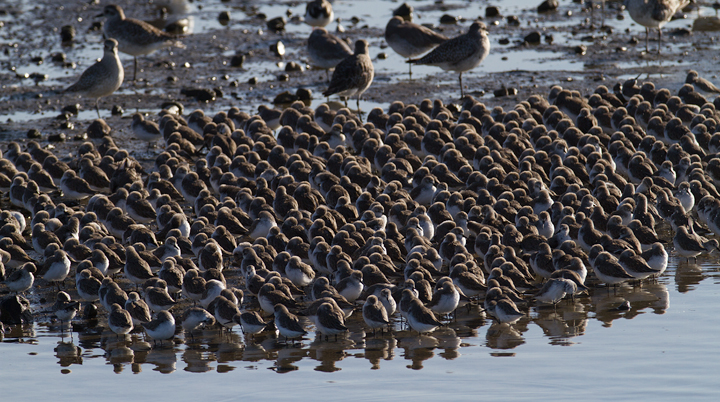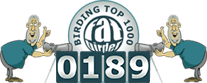 All photos 2001-2021 © www.billhubick.com