New Additions
Aloha from O'ahu, Hawaii! Last updated: 3/20/2006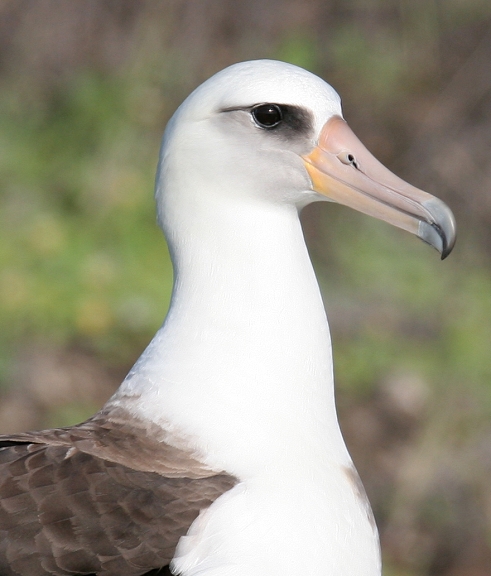 Above and below thirteen: Becky and I were absolutely blown away today to watch about 28 Laysan Albatrosses at Kaena Point, O'ahu. We were speechless and delighted, as this was truly one of the most wonderful natural events we've ever seen! The group included at least one adorable chick, which the entire group seemed to fawn over. For those of you new to albatrosses, these beautiful seabirds have wingspans up to 7 feet, and engage in ritualized dancing on the breeding grounds. (3/20/2006)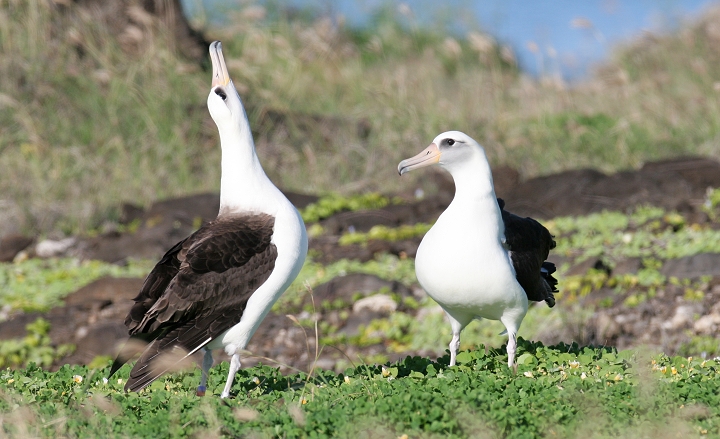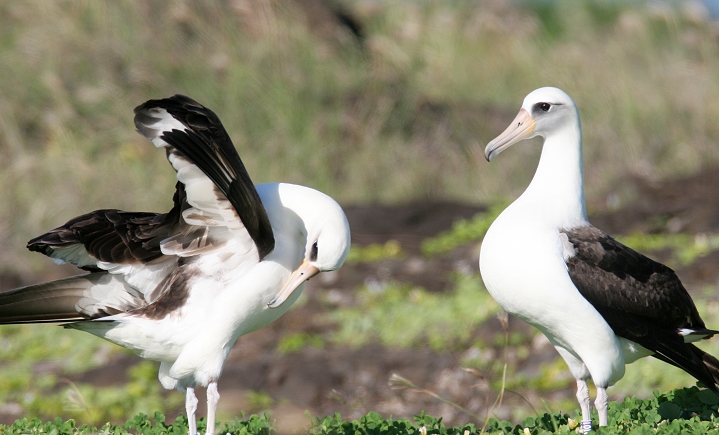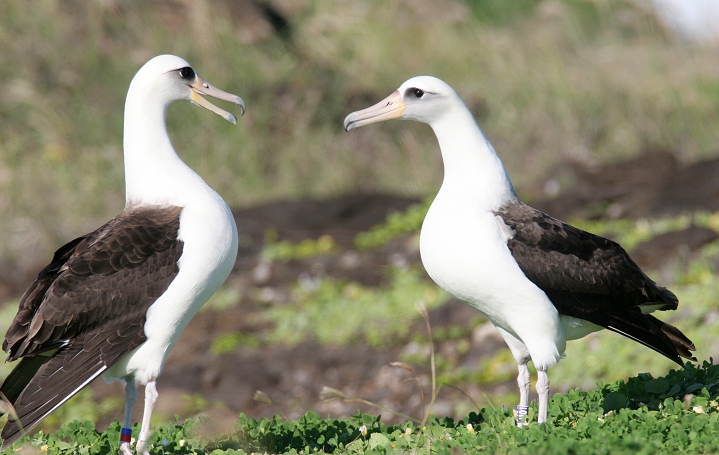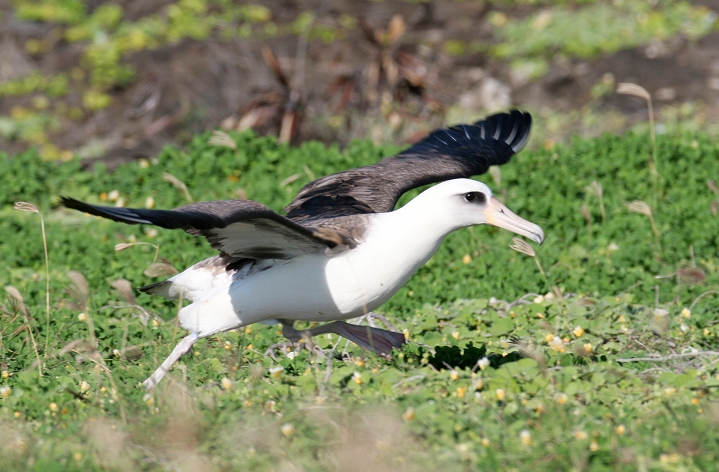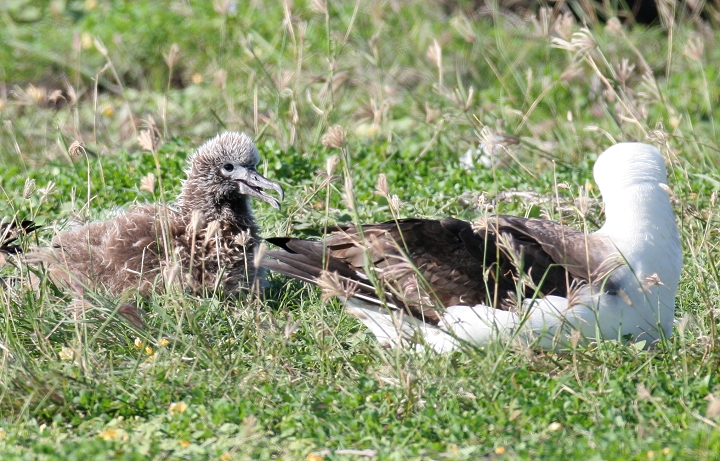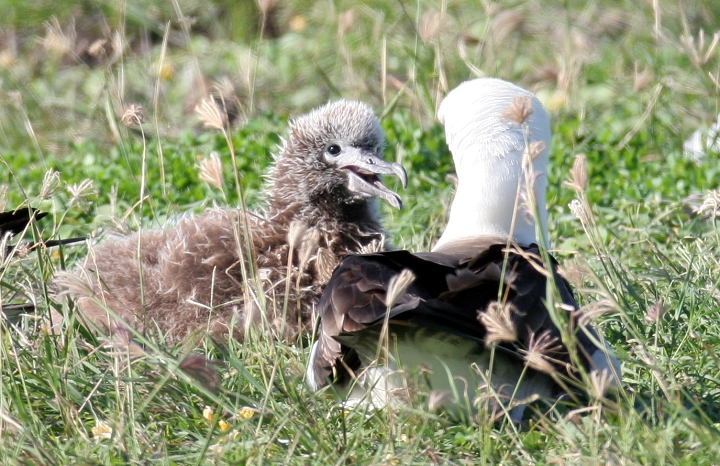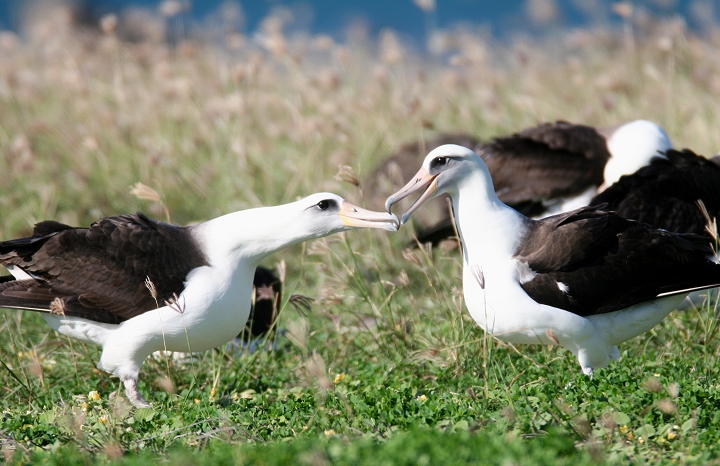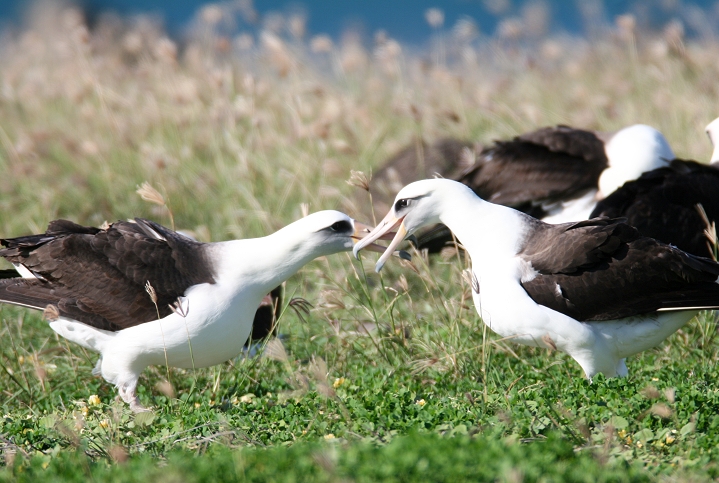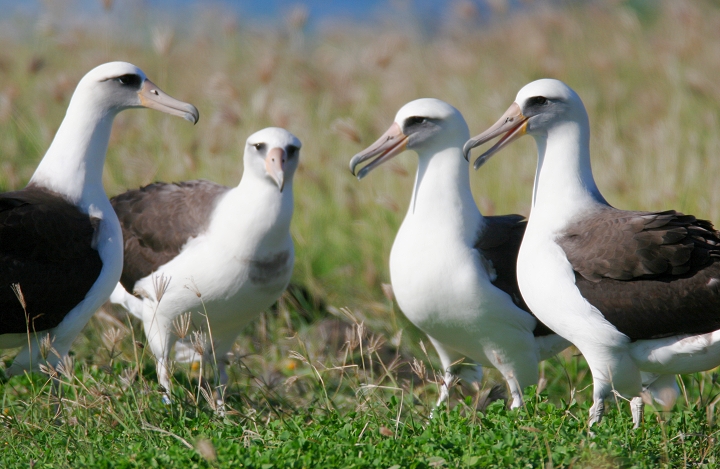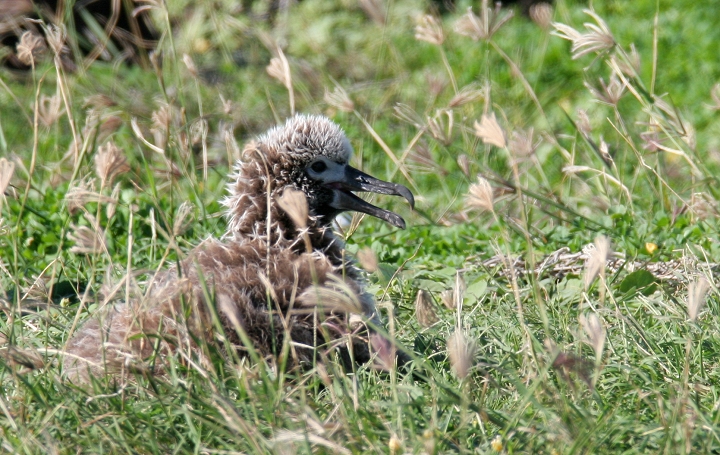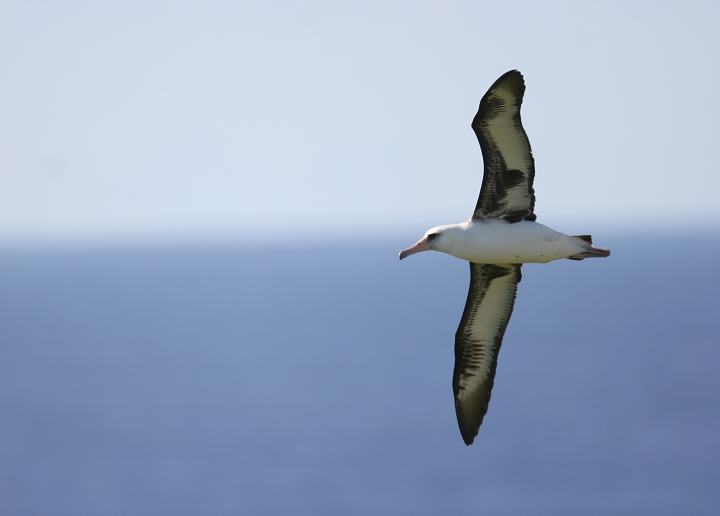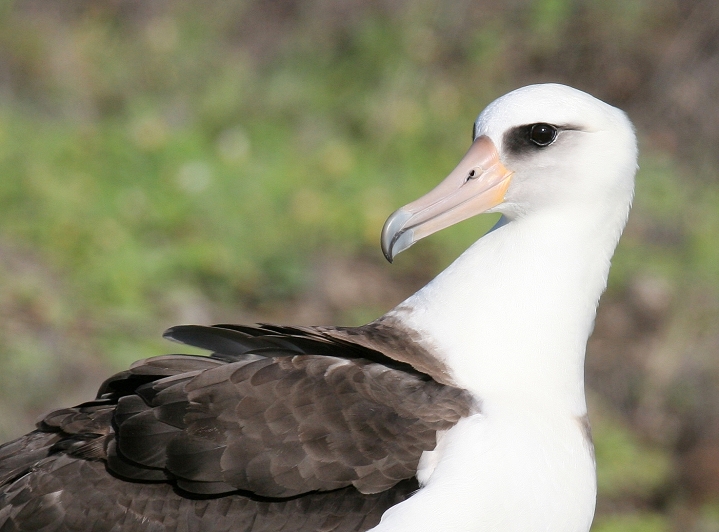 Below four: A beautiful Common Fairy Tern (White Tern) roosting in Waikiki, O'ahu (3/19/2006).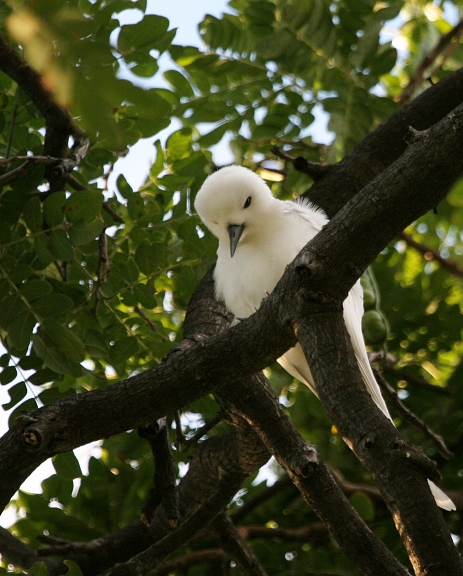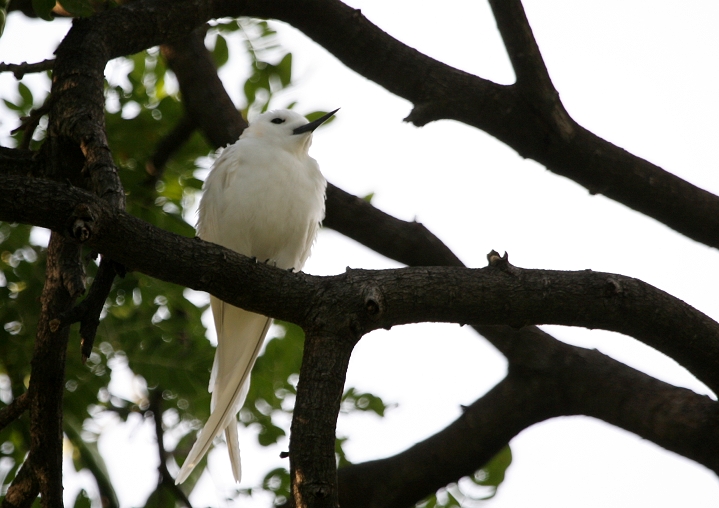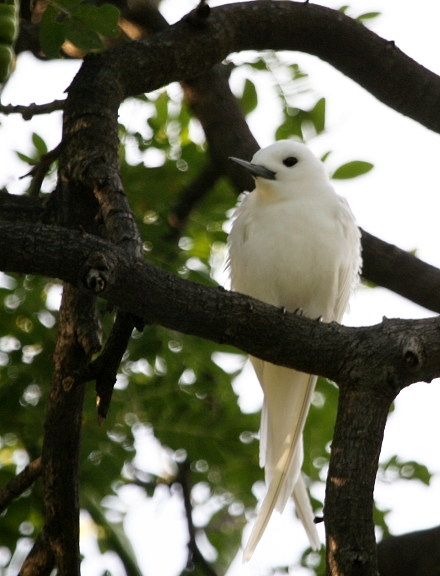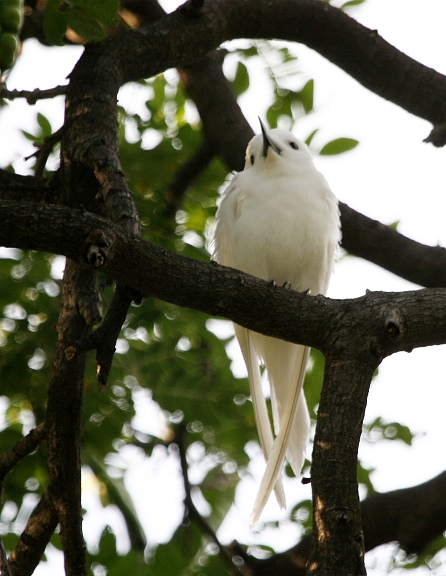 Below: A better shot of a female O'ahu Amakihi near Honolulu, O'ahu (3/19/2006).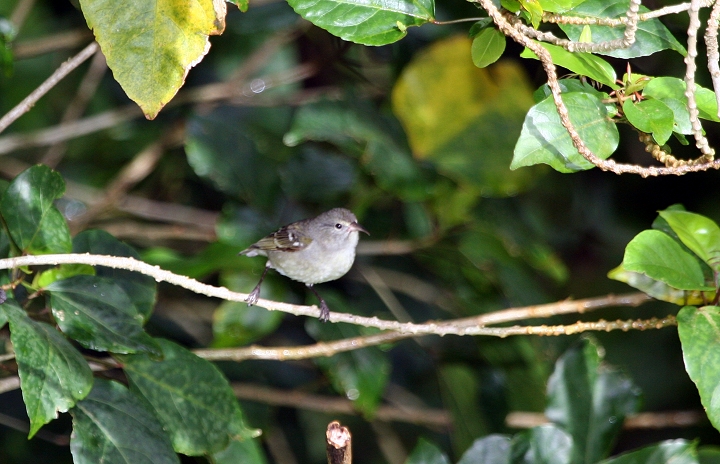 Below: Finally a decent shot of the introduced Red-vented Bulbul (3/19/2006).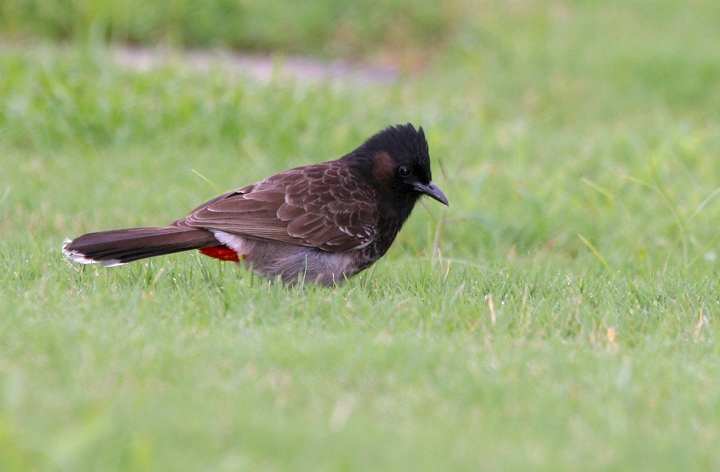 Below: An adult Java Sparrow in Waikiki, O'ahu (3/19/2006).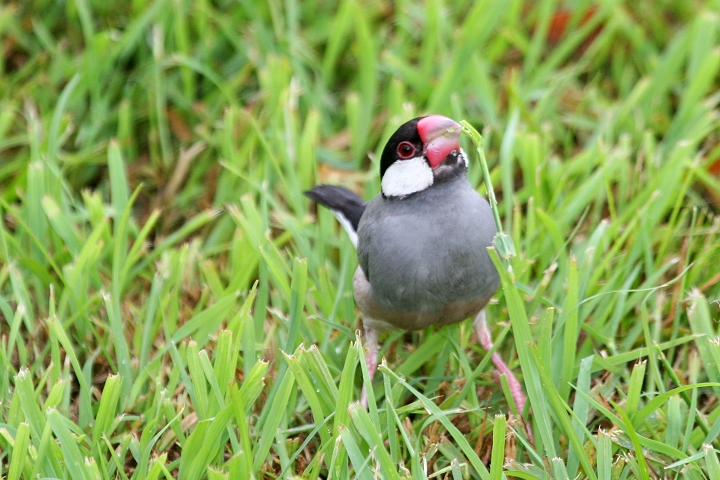 O'ahu sighting list so far (non-introduced in caps): HAWAIIAN DUCK (KOLOA) x MALLARD HYBRID, BUFFLEHEAD (1 hen), NORTHERN SHOVELER (8), NORTHERN PINTAIL (1 drake), Red Junglefowl (introduced by early Polynesians), LAYSAN ALBATROSS, WEDGE-TAILED SHEARWATER, RED-BILLED TROPICBIRD (!), RED-TAILED TROPICBIRD, MASKED BOOBY, BROWN BOOBY, RED-FOOTED BOOBY, GREAT FRIGATEBIRD, Cattle Egret, BLACK-CROWNED NIGHT-HERON, HAWAIIAN COMMON MOORHEN, HAWAIIAN COOT, PACIFIC GOLDEN-PLOVER, HAWAIIAN STILT, WANDERING TATTLER, BRISTLE-THIGHED CURLEW (11), RUDDY TURNSTONE, SANDERLING, GRAY-BACKED TERN, SOOTY TERN (1000s at nesting colony), BROWN NODDY, BLACK NODDY, WHITE TERN (COMMON FAIRY-TERN), Rock Pigeon, Spotted Dove, Zebra Dove, Rose-ringed Parakeet, Budgerigar (escapee), HAWAIIAN SHORT-EARED OWL (PUEO; endemic subspecies sandwichensis), Red-vented Bulbul, Red-whiskered Bulbul, Japanese Bush-Warbler, White-rumped Shama, Red-billed Leiothrix, Japanese White-eye, Northern Mockingbird, Common Myna, Saffron Finch, Red-crested Cardinal, Northern Cardinal, House Finch, Yellow-fronted Canary, O'AHU 'AMAKIHI, House Sparrow, Common Waxbill, Nutmeg Mannikin, Chestnut Munia, Java Sparrow. Mammals: HUMPBACK WHALE, Indian Mongoose. Insects: Long-tailed Pea-Blue, Gulf Fritillary, Monarch, Roseate Skimmer, Scarlet Skimmer, unid. Odonata (all introduced).
Other Hawaii Pages
Mar 16, 2006 | Mar 19, 2006 | Feb 15, 2007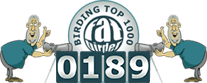 All photos 2001-2023 © www.billhubick.com